Hello, my name is Roshini and I am addicted to Victoria's Secret Beauty Rush Lip Gloss.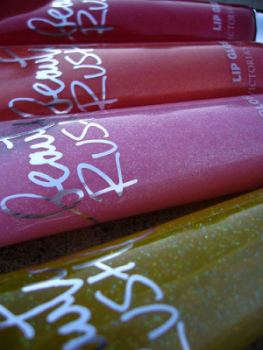 Hi Roshini

This is serious lovelies

… I have developed a slightly clingy love affair with Viccy's lip gloss… my favorite flavor/color @ the moment: Slice of Heaven.

. 
I can not stop slathering this stuff on my lips!

.  At this very moment I have THREE of them in my purse, Slice of Heaven, Cocoalicious, and Passion Fruit Pop!  Cocoalicious is not my favorite flavor but I lost my beloved Cocoa Nut Craze on the cruise during The Quest (tossed my open purse onto the ice like I was in the Superbowl

 ) and had to replace w/ a similar color.  And since I am not, and have never been a lipstick person, I can not be w/o my gloss.  No diva should ever have a dusty lip

.
You can grab these @ a Viccy's store or online.

 Victoria's Secret … BRAVO!!