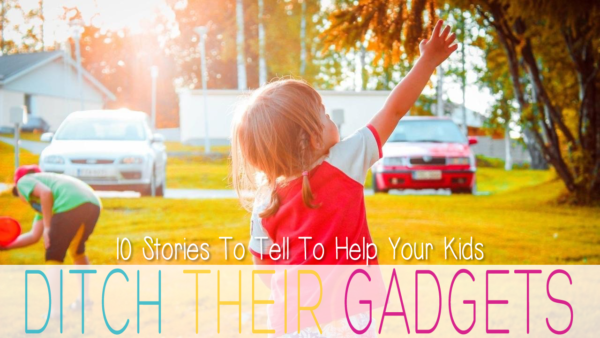 Photo courtesy of Maxim Matveev via Pexels
If there's one problem that keeps getting harder, it's getting children to stop playing with their electronic devices. Kids in the 90s had family computers and game boys. In the early 2000s, they had Playstations or PCs. Tablets and smartphones are this generation's gaming systems, and they're not just for games: they can also play videos and connect to the Internet, which opens another Pandora's Box.
The gadgets kids play with these days are more addictive than ever, so the problem of how to get kids off electronics is bigger than ever for parents. If you're a parent facing this problem, here are 10 lessons to help your kids get off tech addiction.
"Playing with Gadgets Too Much Can Make You Smaller"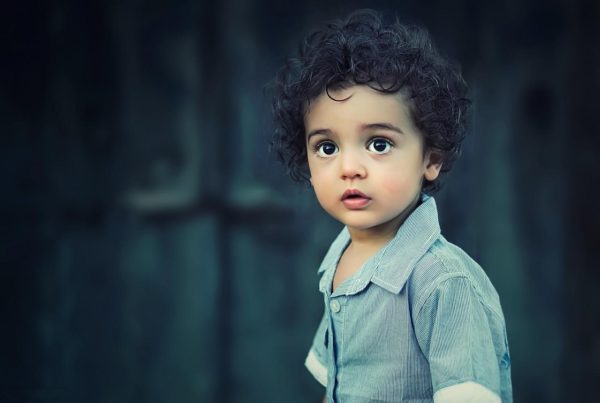 Photo courtesy of pixabay.com via Pexels
One of the well-documented negative risks of using gadgets too much is its effect on posture. Studies have shown that users tend to slouch more to see their screens better, which can cause the spine to permanently bend. This tendency is exacerbated in kids, of course. Since they're smaller, they find it harder to carry gadgets, so they're more prone to just sitting down and putting it on their laps. So if you want to teach your kids about the negative effects of tech addiction, you can start by telling them it might lead to a permanently hunched posture, making them smaller than they should be.
"There's a World for You to Explore"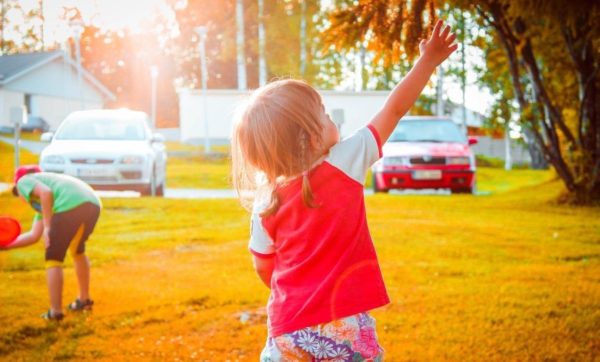 Photo courtesy of Maxim Matveev via Pexels
The harsh truth is that every second kids spend plugged in, they lose a chance to interact with the world. Seesaws and sandboxes in playgrounds were great because they encouraged kids to play actively, to experience the world through movement and touch. Human beings are biologically programmed to learn motor skills at an early age, so you've got to get your kids on that program. Make sure to go on morning strolls with them, or buy a bike they ride. Teaching them to go outside on daily adventures is one of the best ways of managing children's consumption of electronic devices.
"Having Gadgets isn't the Key to Making Friends"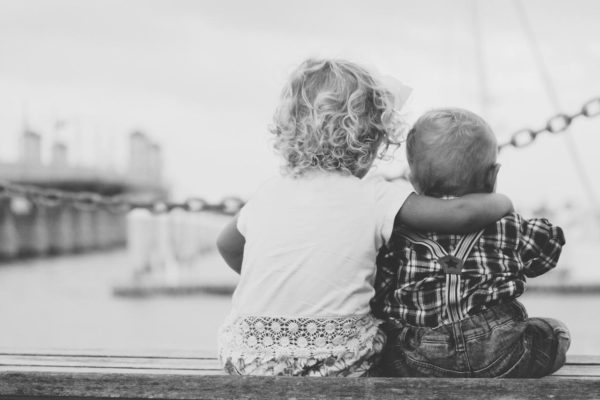 Photo courtesy of Unsplash.com via Pexels
In this generation of tech-based play, children everywhere are getting their fun from electronic games. If your child goes out and sees other kids playing games on their gadgets, they might think that they need gadgets to make friends. And that's right, up to a point: having a common game to play can make breaking the ice easier, but that's not the key in maintaining real friendships. It takes a lot of social skills, including knowing how to be open, knowing how to have fun without being bossy, and being sensitive to others' needs. So if your kid is obsessed with gadgets because they're worried about making friends, you've got to teach them the right social skills that will actually help them.
"You Don't Need a Tablet or Smartphone to Have Fun"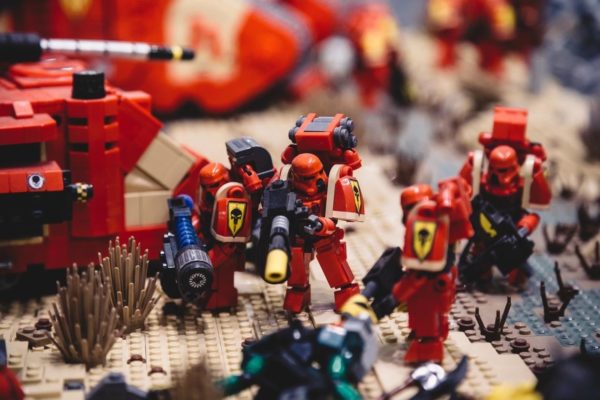 Photo courtesy of stock.tookapic.com via Pexels
Kids crave stimulation. They keep looking for what's interesting, what's delicious, and what makes them laugh. And when they can't find that in the real world, they turn on their gadgets where they can play fun games with cool rewards. To get them out of this habit, you have to help them discover other activities to do instead of playing video games when they get bored. To help wean the little ones, parents can think of fun things to do without electronics. Then kids will know that being unplugged isn't as bad as they think. Try having the family come together to play charades, have a board game night once a week, or cook pancakes together in the kitchen. Playing with Legos together is also a good idea.
"Imagination Can Be Better than Games"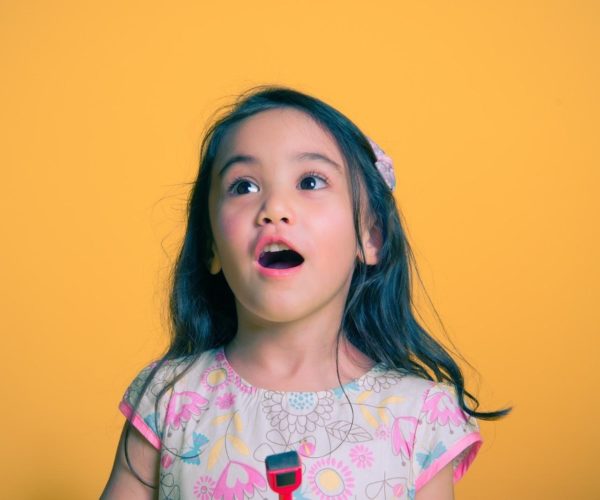 Photo courtesy of stock.tookapic.com via Pexels
One thing you've got to encourage in kids is their ability to imagine things. One problem with relying too much on technology for entertainment is that they diminish children's creative ability. Who needs an imaginary friend when you can watch unicorns and robots on-screen in high definition? In this sense, technology becomes a crutch, and it's up to you to engage them in other activities. There's modeling clay that kids can use to build new worlds. They can also do finger painting and pencil drawing to help them express their craziest ideas. Having a good collection of storybooks will also give them a chance to explore new worlds, metaphorically speaking, without having to literally watch the events unfold in front of their eyes.
"You've Got to Take Care of Your Eyes"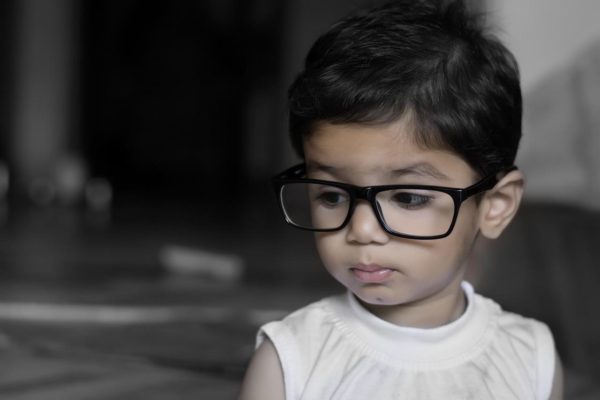 Photo courtesy of Krewr Studio via Pexels
One of the major long-term negative effects of using gadgets is that it can hurt the eyes. The screens used in cellphones, smartphones, and laptops emit high-intensity blue light. Because of this light, looking at electronic screens for several hours at a time can hasten nearsightedness in kids. Some other effects of extended use of gadgets are redness, irritation, blurred vision, and possible macular degeneration. Since kids have larger pupils and clearer lenses, more of the blue light is allowed into the retina, introducing more possibility of damage. This is one of the biggest facts to tell your kids about tech consumption that may make them think twice about using gadgets too much.
"Your Body Needs Sleep"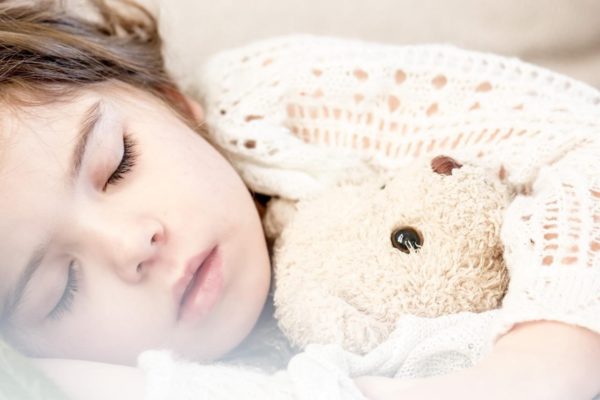 Photo courtesy of smengelsrud via Pixabay
You might want to know how to get your child to stop playing video games because it's cutting into their sleep time. Aside from the practical reasons why children need to sleep at a certain time (getting up for school is really important), there are plenty of scientific reasons as well. For one thing, kids need sleep to grow. That's because during deep sleep, the body secretes growth hormone. Sleep can also help prevent heart disease and obesity, letting your kids play more active and physical games. A strong immune system also depends on getting enough rest. So the next time you see your child going through his or her third straight hour of playing a game on a tablet and you're struggling for ways to get your kids to sleep early, try explaining these facts. If an explanation doesn't help, you can try good old-fashioned storytelling.
"Time is Important"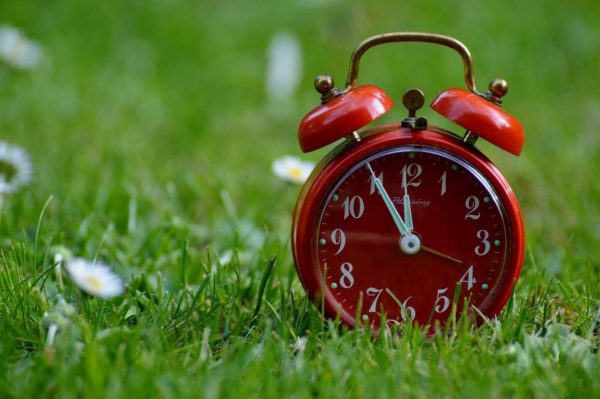 Photo courtesy of Alexas_Fotos via Pixabay
This may not be as generally useful as other tips to help your kids break free from gadgets, but it can be really effective. Try keeping a log of how much time your child spends on different activities throughout the day for a week. It would be much better if you can get him or her to help you. At the end of the week, show your child how much time he or she spends on using gadgets. Explain that each hour spent playing with gadgets is time that could be spent doing something else. If there's a particular activity that your child really wants to do, like learn how to play an instrument or do better at a sport, then you have to point out that he or she loses time for practice because of using electronics too much. This exercise will not only help your child realize the consequences of gadget addiction, but it's a valuable lesson in time management.
"You Can Help Save the Planet"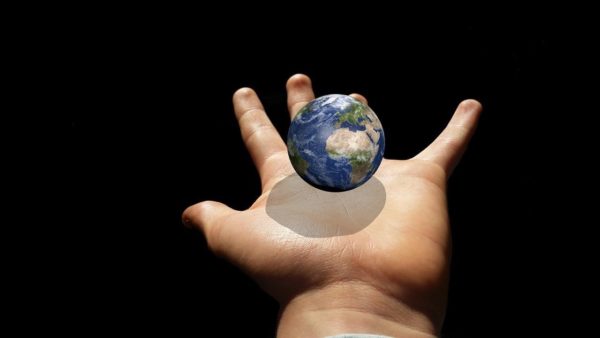 Photo courtesy of ColiN00B via Pixabay
People use a lot more electricity nowadays because they use gadgets a lot more. And the more electricity they use, the more power plants are needed to generate electricity. The thing is, clean and renewable energy isn't available in all countries yet: most of it comes from plants that are run by burning fossil fuels, which releases pollution into the atmosphere. If people used less electricity, then we'd depend less on fossil fuels, and pollution could be reduced drastically. By explaining this concept to your child early on, you can not only encourage an awareness and curiosity about how the world works, you can also more easily convince them to use gadgets less.
"If You Do It, I'll Do It Too"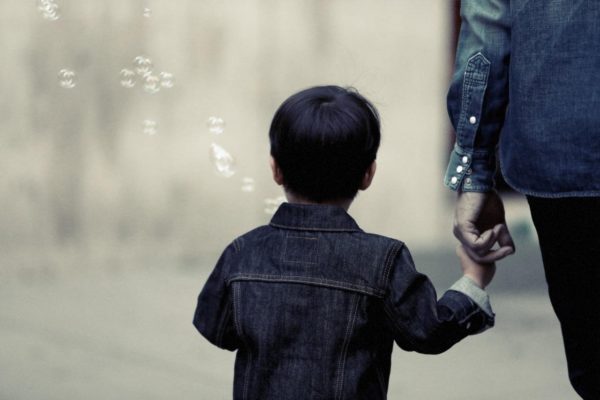 Photo courtesy of lifeofpix.com via Pexels
Parents usually expect their kids to follow their orders unquestioningly. After all, we only have their best interests in mind, so they shouldn't complain, right? Wrong. Kids think very simply about many things including fairness. So if someone tells them to do something while that person doesn't do it himself or herself, then they'll naturally think it's unfair and not want to do it. If you're using gadgets too much in your daily life as well, then you've got to set a good example and dial it back. Really think about how much screen use you can give up and just quit. Then your child will be more likely to follow your lead.
Being a parent is a tough balancing act: you want to make your child happy, but you don't want to spoil them either. You've got to prepare them for the real world, where not everything is going to be handed to them on a silver platter. So the earlier they get used to delaying and managing their gratification, the better. The key to a good life is to have everything in moderation. Kids can't moderate themselves yet, so it's up to you to help your kids ditch their gadgets.