Cords begone! 

Hubby got me this Memory Stick Adapter and I am in straight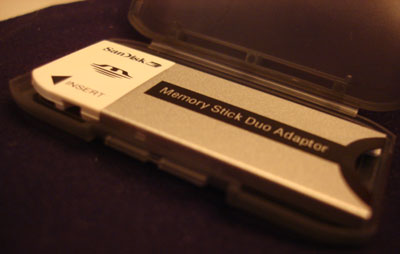 If you're not hip to these (which I was not) you just pop the memory card out your digicam, slide it into this lovely contraptionage, and slide the entire adapter into the slot on your computer!  And VOILA! instant photos!

I also got a 4GB memory stick for my camera

.

 SanDisk … BRAVO!!