The other day I'm sitting at my desk at work and playing with my hair

when I pull out an entire hair with the root bulb intact…
… and in normal glamazini fashion I proceed to measure it by whipping out my tape measure (yes I walk with a tape measure, they were favors from my wedding…don't judge me

) and doing the following:
A. I taped one end down to the 0″ mark as best I could like so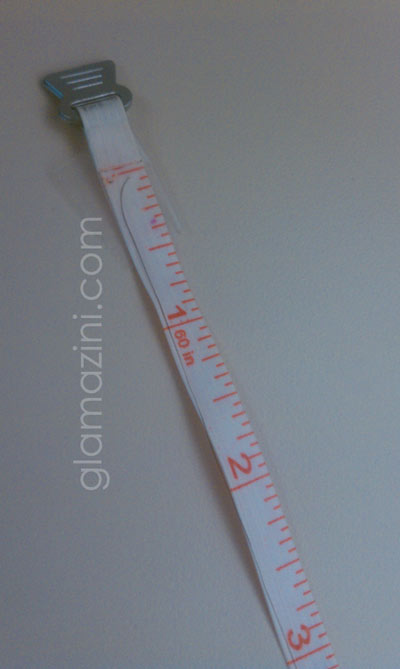 B. I straightened the hair out and taped the other end down like so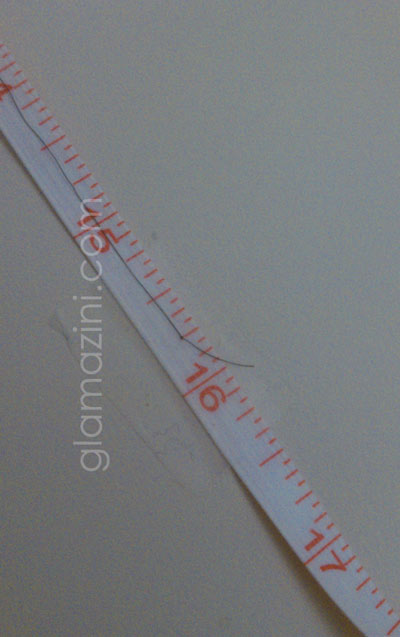 Did you notice there's a knot on the end of the hair? #epicfail

. At anyrate I got circa 16″! How cool, although my hair has been longer so I'm not passing out or anything but it's neat to see since I rarely take a ruler to my hair, I just do this.
C. Lastly I took a shot with a pencil for perspective like so


Maybe I'll do this more often

… maybe not