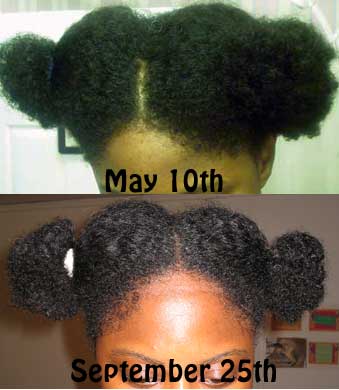 I detangled and twisted today and got lots of comparison pictures to show how much shorter my hair is.
I speculated that I'd taken myself back to the length I had in February and I'm pretty much right. Look at how big my puffs were in May compared to today

.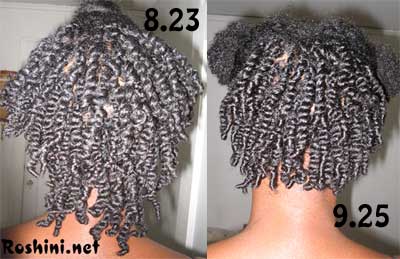 … uh … i think i cut a lot.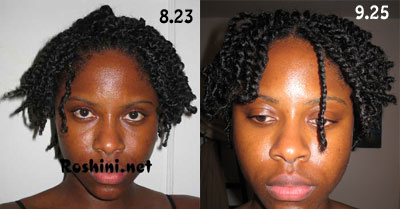 The front doesn't look too different but I cut the same amount off.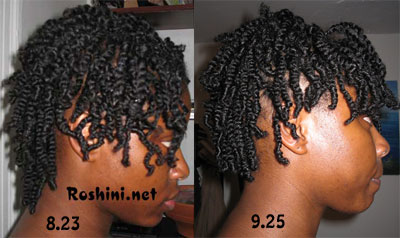 …whoa …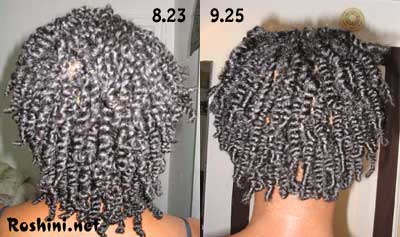 …double whoa …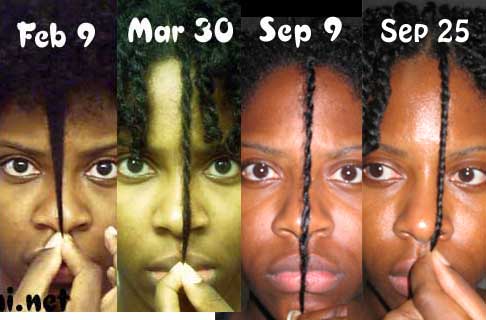 O.k. … I've taken myself back to early March's length. I really didn't realize I cut so much

.
Back to my protective styles…