A month ago I posted on my Facebok Fan page that I wanted a Thin Mint. If you're not familiar with Thin Mints, they are only the BEST girl scouts ever made. #nomnomnom
Then after a email conversation this shows up compliments of Nestlè:

Won't he do it? #wonthewill
Nestlè is making Coffee-mate® based off of girl scout cookies and one of the flavors is Thin Mints!   Tell me God is not aware of everything that concerns me.  I've grown quite fond of using it as a topper on my frozen yogurt (try it, it's good and you can make you a milkshake too #nomnomdoublenom).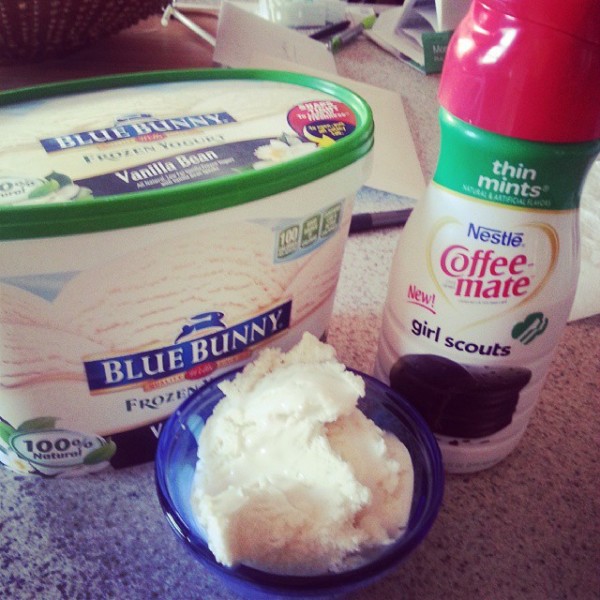 Oh and they also make a Caramel & Coconut flavor which, ironically was my favorite to use in my coffee and tea. Go figure.  Oh and I say "was" because that joint is DONE! #nomnomnomitynom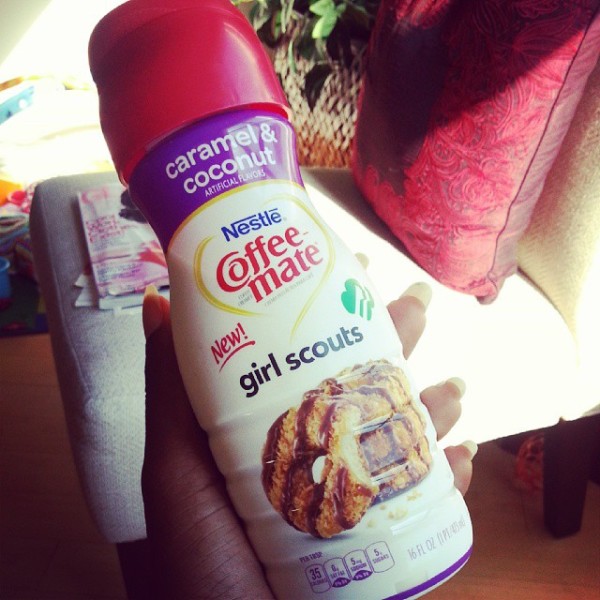 So yeah, I'm thankful for the yummy goodness that is girl scouts cookies and anything flavored like them.

Which are your favorite girls scout cookies? Have you tasted either of these creamers? Let me know in the comments below.
See you tomorrow.