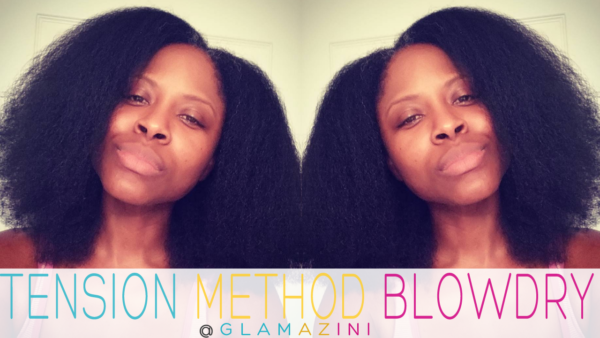 I blow dried my hair using the tension method for the 1st time. I really am enjoying the results and will definitely be doing this again in the future. I tried it with 2 different blow dryers and prefer the Infiniti by Conair SD8R Tourmaline Ceramic Styler that I purchased to use on my husband's hair (and as a replacement for the Vidal Sassoon blow dryer) over a year ago. I used my shea butter and coconut oil mix as well as nuNAAT Karité Heat Protectant (which I love).
Enjoy this video of me trying out the tension method for the 1st time:
~~~~~~
Disclosure: The nuNAAT Karité heat protectant was given to me for free to do a review. All other products were purchased by me, for me, with my own money. For more information about the Glamazini.com disclosure policy, click here.