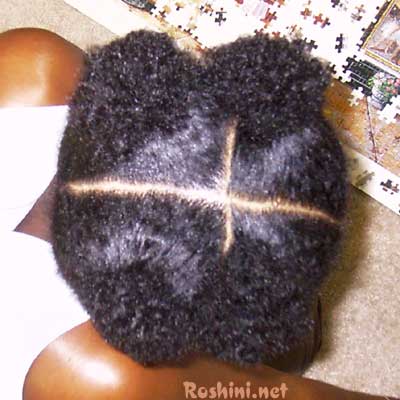 (1) Yes, I left the house like this
(2) Yes, I thought I was too cute
(3) No, you couldn't touch me with a stick


O.k. seriously, I couldn't get my hair into 2 puffs for real, so I decided on 4 puffs ('cause 4 is better than two right). I did leave my house like this and my boyfriend was with me the whole time. I just felt so cute with my 4 puff self, kinda like a fraggle (remember them? dance your cares away, worry's for another day, let the music play, down at fraggle rock!

)
Btw, this is a good indicator of how much longer the back of my hair is. These puffs are all on top of my head!