O.k. this turned out way better than I'd expected! I love this look and imagine what it'll look like when I take the front out tomorrow! I'm so excited

.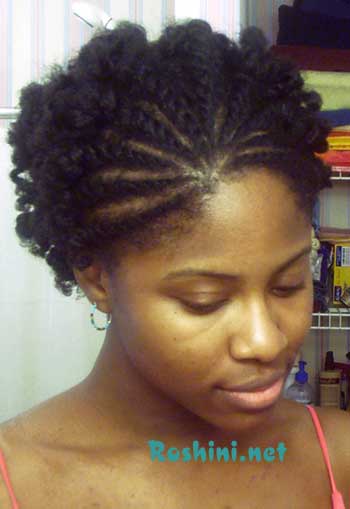 *warning* the back is the bomb!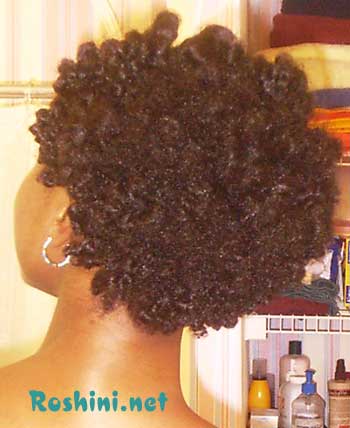 O.k. after recieving shocked responses to a post on nappturality where I said I was 6'1" (w/ no shoes on) I realized I don't have any 'height reference' pix in here and I'm just a bobbing head like Max Headroom mostly. So here goes…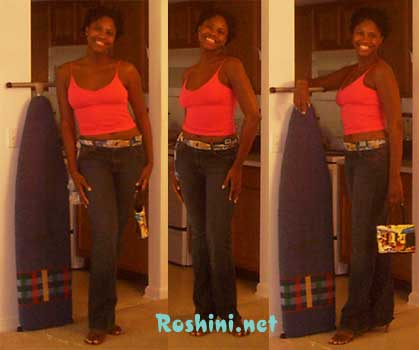 I took pictures w/ my standard sized ironing board (how strange) before I walked out of the house.
| | |
| --- | --- |
| (1) | Yes I am wearing heels…what!?…I'm a diva, what do you expect! |
| (2) | Yes is it November and I'm wearing a tank top…I'm in Florida baby |
| (3) | My boyfriend is 6'4" and he is the first person I've dated that is taller than me. |
| (4) | Boy those Crest Whitestrips are the biz-omb! |
O.k. I gotta run!
I sloppily retwisted the back to go to bed.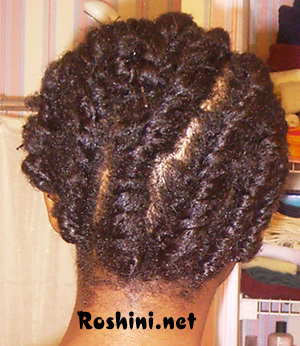 Goodnight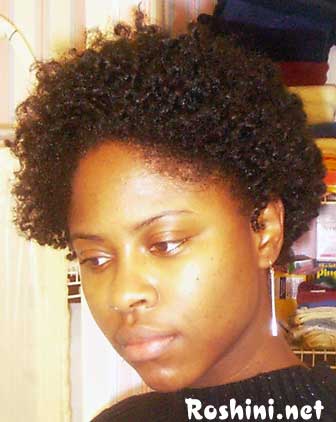 Eeeeep!
Good hair day people…good hair day

Here's the back