I'm bored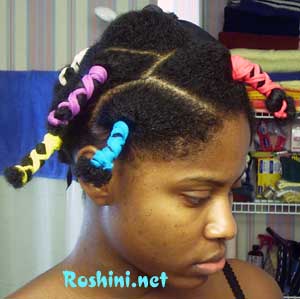 (actually I'm procrastinating so I'm playing with my hair).

Anyhoo, after taking down the flattwists I decided to try an entire head of flat twists and eventually a twistout. I conditioner washed and cleared out with Suave Strawberry and my Denman brush. After that I banded my hair (way looser than last time) after moisturizing it to the hilt!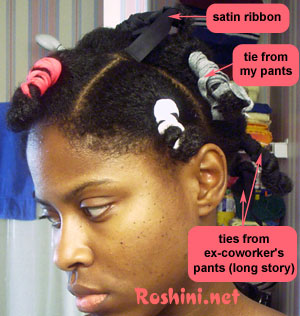 i ran out of bands so i ended up using anything i could get my hands on.

stay tuned…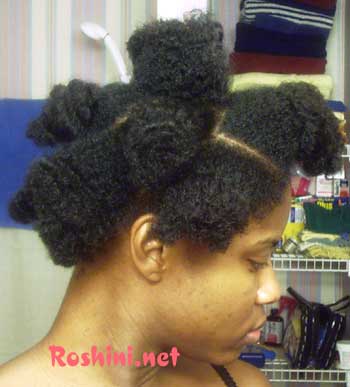 I took the bands out about 9 hours later and my hair was suspiciously soft (must be my new moisturizer concoction

)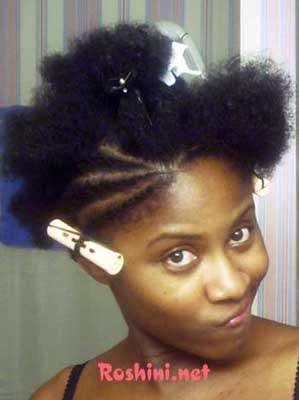 So the plan is to flattwist my hair back in a 'sunburst', wear the twists for a couple days then wear a twistout. This would be my first twistout from flattwists on my natural hair and …. well….it's not going as planned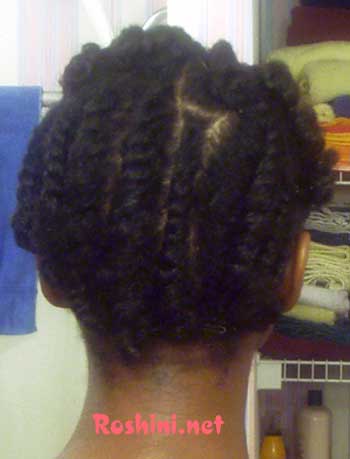 This is how we spell

–

–


–

–

–

people!!!

I had so much trouble twisting from front to back that I changed it up and almost threw my back out. After all of those contortions THIS is what I ended up with

. Just a mess.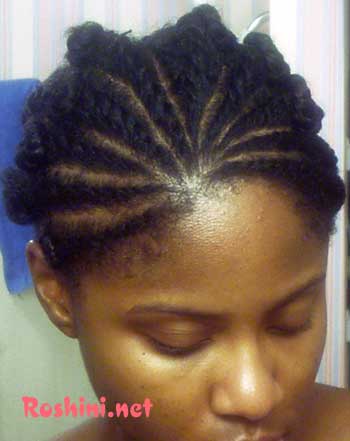 My solace is that the sunburst design in the front looks great thank you very much

. I can wear these twists like this for a day w/ a tam on the back, then loose out the back and wear it like that for a day or 2, then loose out the front and wear that. Let's see how this plan goes. Oh, I decided to bantu knot the ends.
Stay tuned…