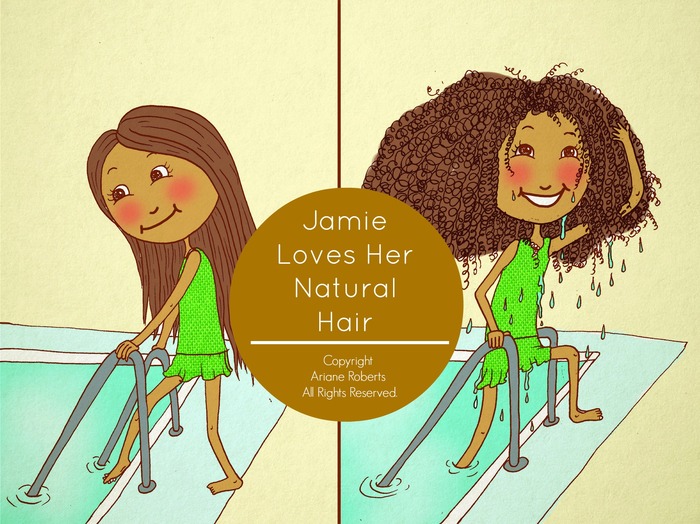 I'm back with another great Kickstarter project for you guys to get behind!
Inspired by stories like Vanessa VanDyke, the young girl who was told by her school to cut off her hair to avoid being teased, creator Ariane Roberts decided to create a book that empowers children of color to love and embrace their hair.
Jamie Loves her Natural Hair is the story of a young girl that realizes that her hair is different, but loves and accepts who she is. She knows that her hair isn't what is considered popular or mainstream but she embraces and loves her hair regardless. We are taught by the media, by society, and even our own people that how we were born is wrong. However, if we surround our children with examples of self-love and acceptance future generations will see how silly it really is to label a hair texture or skin tone as unattractive or not worthy if it does not look like the majority.
Be sure to check out the Jamie Loves Her Natural Hair Kickstarter page to pledge. Any amount will help with printing costs, fees, design costs and more.