A user of an online forum asked members to post photos of "A Day In Your Life" so I thought I'd share a few of mine (I took way more than this).
LOL on the showercap!!! Getting ready for w.o.r.k.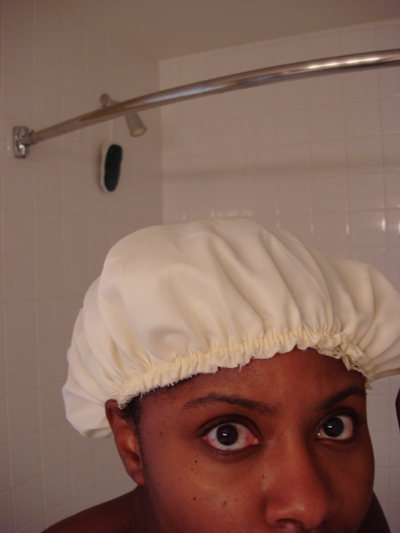 Ready now.  My hair was in the microtwists pulled back into a ponytail.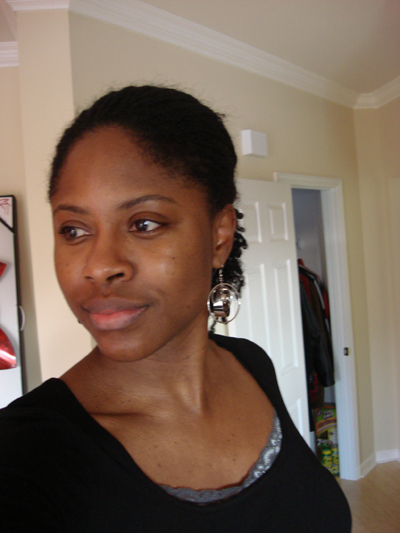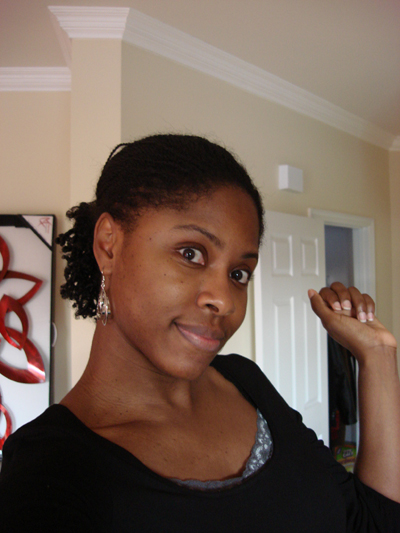 So bored @ work on a conference call..so very bored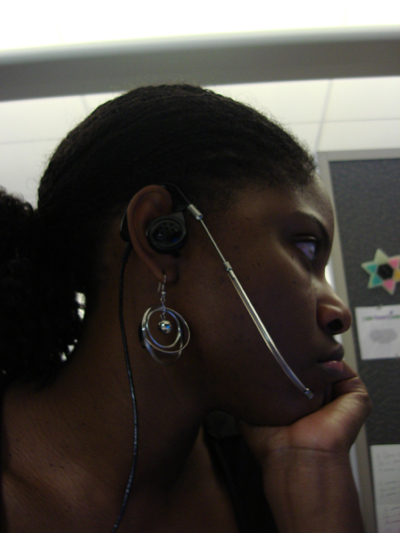 The cool mirrors in our bathroom, it's like a circus fun house!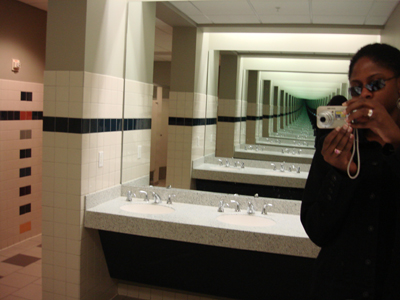 Leaving work in my trusty steed, Darci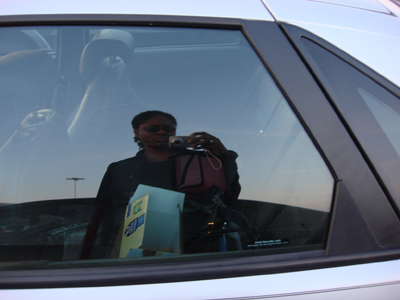 DRATS! McDonalds got me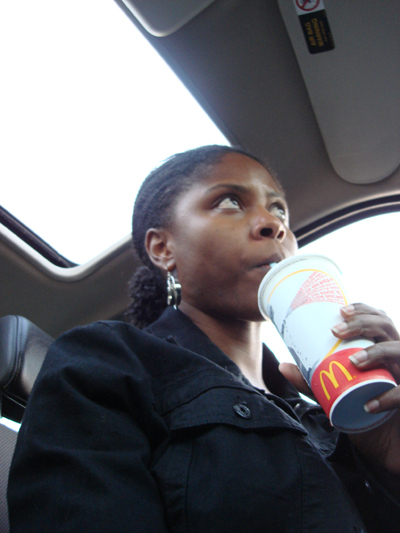 We had a meeting with our pastors that night so here's my new hubby waiting outside the church @ the intercom…YES LORD!!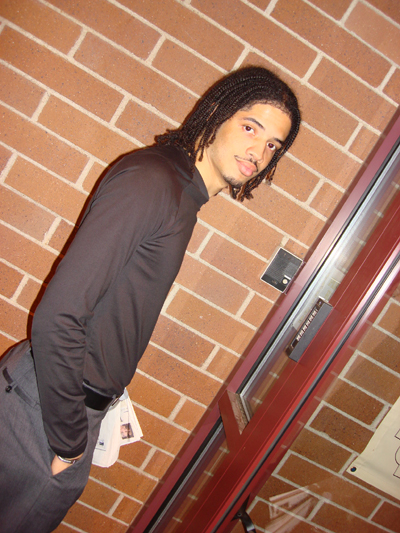 Thanks for visiting!!!!!

Life, Liberty, & The Pursuit of Nappyness 

    ~ ini