So I went ahead and set the back the next day. I put the rods in so I could get little flips.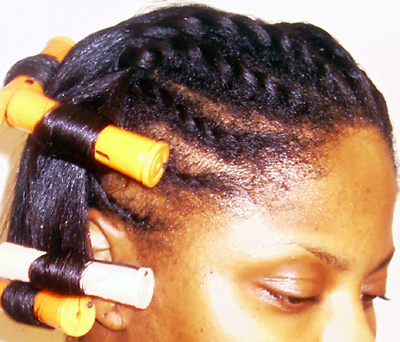 The back of the rollerset.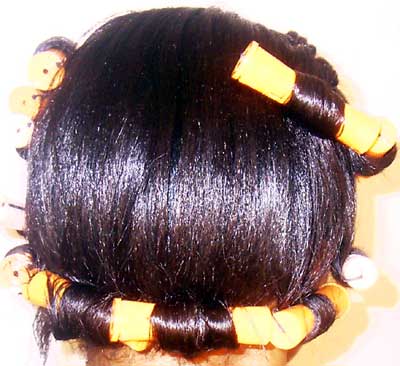 ***
And this was the result. I got several compliments on this look. (and once again I'm glowing…can't figure out this camera … hmph)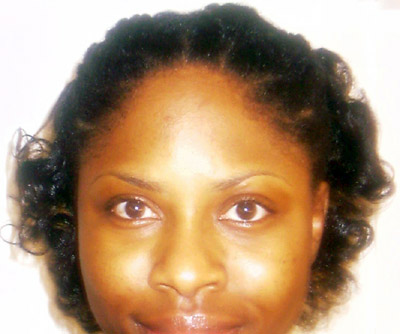 ***
The side.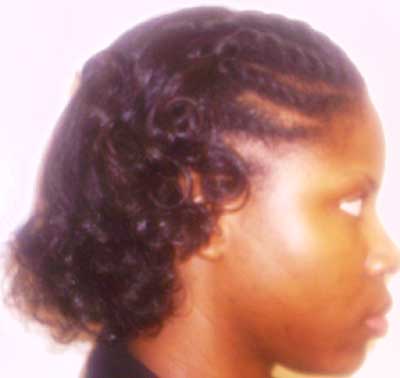 The back.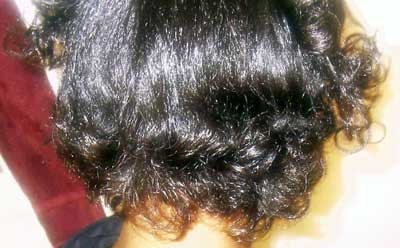 I really was wearing this style out. I got the back wet on the 3rd day so I pinned it up. Here's the front…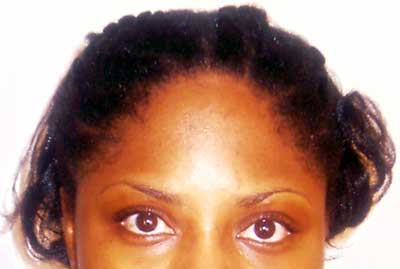 and the back.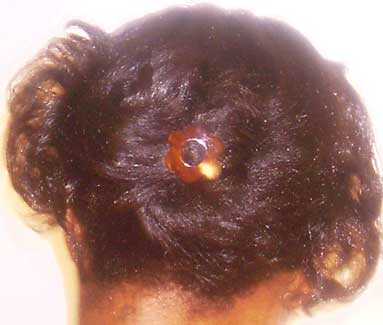 Products:
Setting lotion
Tools:
Rollers
Comb
bobby pins
How To Do This Style:

| | |
| --- | --- |
| 1. | Start with the previous style. |
| 2. | Use comb to section off back of hair. |
| 3. | Spritz section with diluted setting lotion. |
| 4. | Wrap hair around roller going away from head (to get a flip) |
| 5. | Repeat until entire back of head is rolled. |
| 6. | When hair is dry remove rollers and comb with wide tooth comb or rake. |
| 7. | Go be cute! |