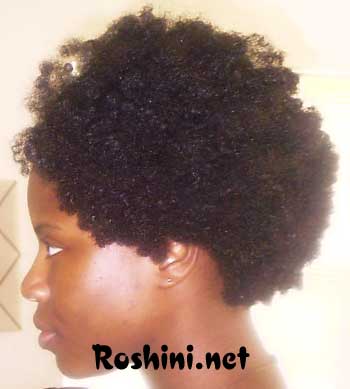 Here I am on my way out the door. I did nothing except take a shower (hence the expansion) and pin the front back with one of my flower clips.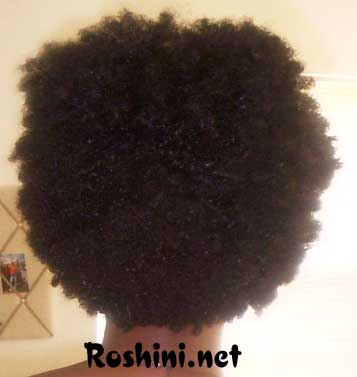 And the back. I went to the movies and got lots of stares. I got 2 compliments on my big hair. I'm on my way to a fro that scares small children … yippee!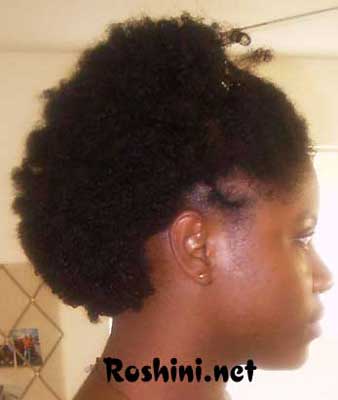 I put a small cornrow on this side and I have no idea why…just felt like it.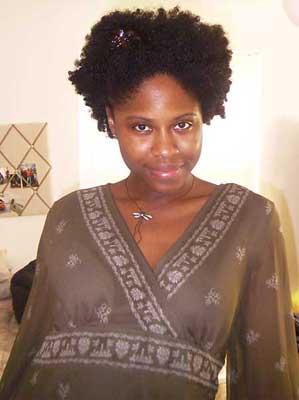 I really liked this picture :).
Like I said, I put the front out of my face after my shower 'cause it was flopping. When I looked in the mirror I thought it was cute so I replaced the functional clip with a cute one and walked out the door.