… A Nappturality.com St. Louis Get Together!!!
Several of us from nappturaliy.com met up at India's Rasoi in the Central West End.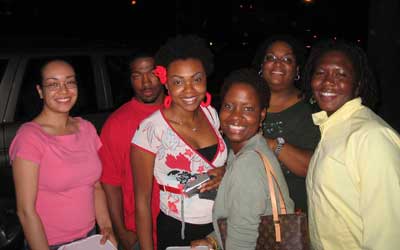 Here's LaNai317, a new member, rocking 3 week old 2-strand twists. I also had 3 week old 2-strands and it's always interesting to see how someone else's hair looks in the exact same style as mine.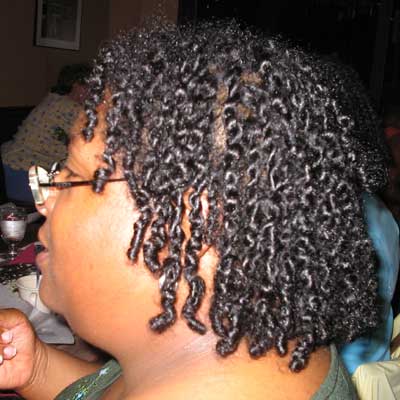 NaTural_High rocking earrings and hair accessory that she made*. Her hair is loose this time in a cute chunky fro.
* Click here to visit her website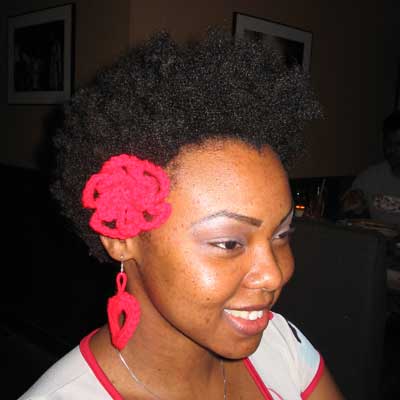 divared rocking a shrunken TWA. cuuuuute!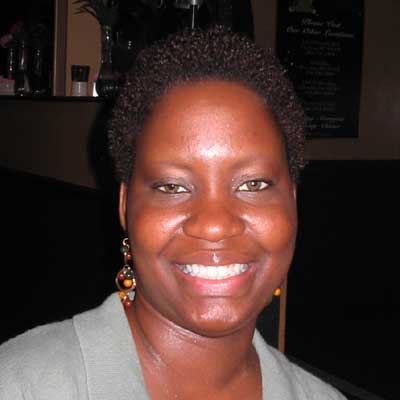 Organic soul, NaTural_High's fiancé, had his natural pulled back into one.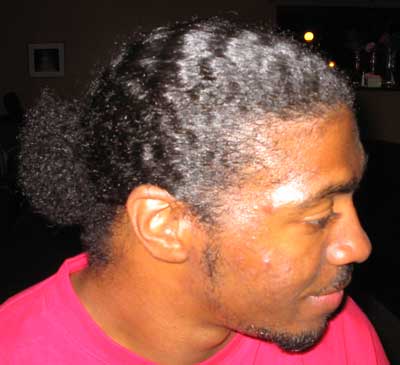 SweetSt.Louis is one month into locing her hair using 2 strand twists.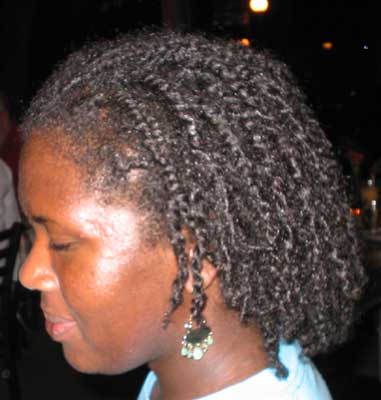 And Curlicious with 3 years of growth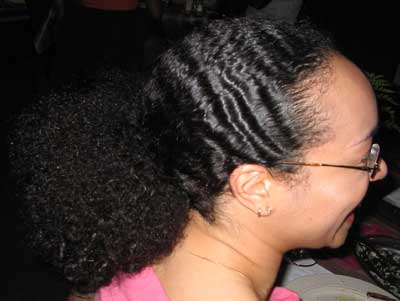 No alcohol was involved in the making of the get together … I promise.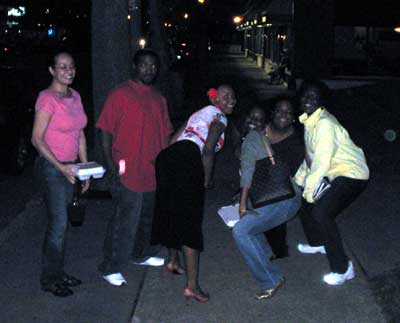 There … that's better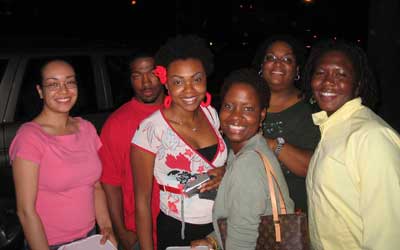 We ate well, talked much and had a great time! Nice meeting everyone.
Got some more earrings from NaTural_High's website. She made them special for me but you can find similar masterpieces on her site!