That night when I got home I went ahead and just twisted my hair  
…I would've prefered to go get my girl to do some cornrow/twist wonderments like in the past but alas, I got a speeding ticket a few weeks back and needed to be wise with the duckets.

This is my hair out of the bun, ready to twist (and yes…still a tad damp

)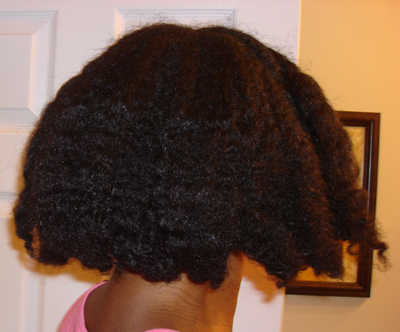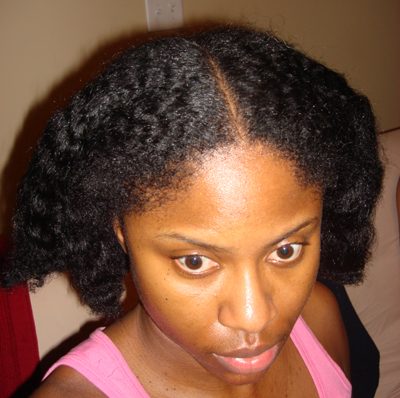 VOILA! I'm almost done: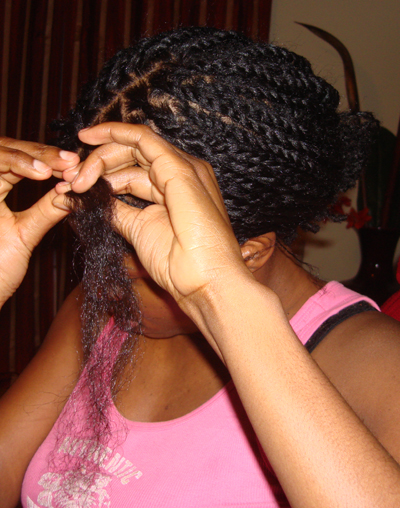 I was focused on twisting, not taking photos

… hubby snapped these for me as it was super late (like 1AM and I still had stuff to do AND my flight lefts at 6AM meaning a 4AM wake up time

).  If I recall these lovelies took me 3 hours…I think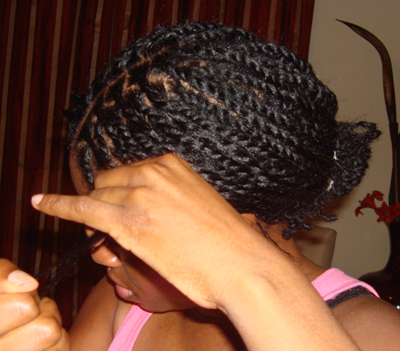 the end product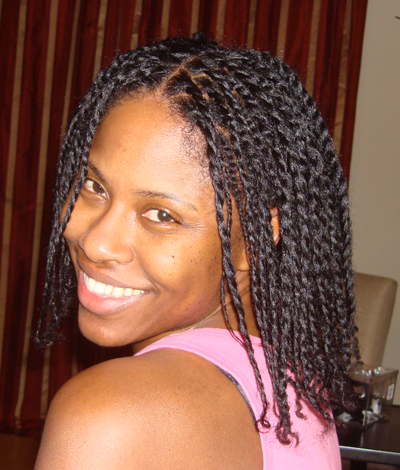 the back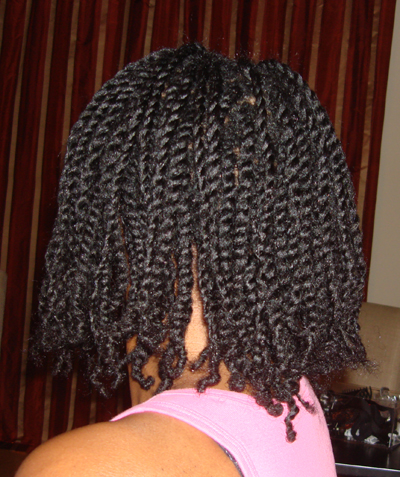 I promise I'm not gonna cut my hair for all off 2009 (this doesn't include at least 1-2 trims 'cause right now my ends are shot!) … I wanna see what happens if my scissor-happy ways are quelled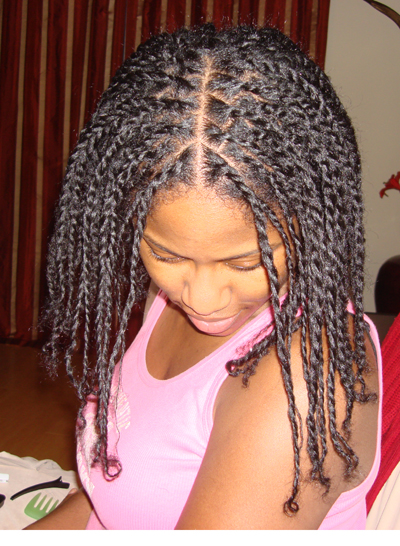 The back wasn't parted…just grab and twist…the front was parted on a diagonal. After this I set the twists on soft rollers (no pictures)…stay tuned for more & thanks for visiting!!!

Life, Liberty, & The Pursuit of Nappyness

  ~ ini