This post is being written on my phone so I pray it uploads well.  I'm still at home, now on St. Thomas U.S. Virgin Islands, for a few more days before returning to Missouri *tear*.  I literally have no consistent internet access, hence the scanty updates. If I ever moved back here WIFI would be the first thing I got set up & quick #priorities HA!
Anythoo, now that I'm back on U.S. soil with Sprint service (& if this post works) I'll try to share some random photos in the next few days.
Here I am this afternoon at Yacht Haven Grande Marina, in a dress I bought yesterday at Crown Bay Marina LOL.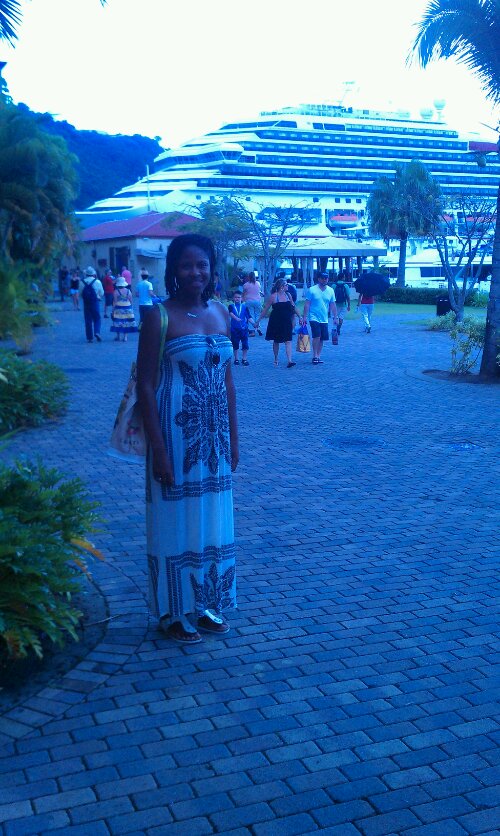 Hope everyone had an enjoyable New Years & is blessed so far in 2012!
Until next time Glam Fam I wish you
Life, Liberty & The Pursuit of Nappyness,

@Glamazini | facebook.com/IamGlamazini | youtube.com/Glamazini | Google+
~~~~~~
Disclosure: For more information about the Glamazini.com disclosure policy, click here.