Beautiful divine lovely natural lovelies [wait.. I said "lovely" already

]
I need your help! 

I am one of the applicants for the coveted position of
Murphy-Goode Wine Country Lifestyle Correspondent
at Murphy-Goode Winery in Healdsburg, CA.  It's a six-month contract for a social media dynamo [like myself 

 ] and I need your vote.
Pwease.

Here's how:
1.  Click this link http://www.tinyurl.com/vote4ini
2.  Watch my 60-second video and be amazed & entertained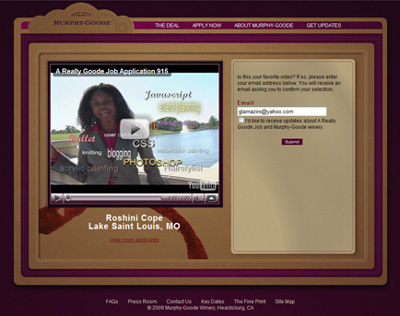 3. Type your email address in the handy dandy box provided & click the submit button
4. Go to your email account, open the email from webmaster@areallygoodejob.com and click the link Yes! This is my favorite video.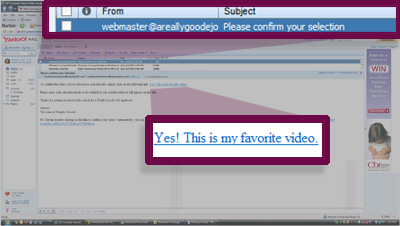 5. Smile and feel the warmth of knowing you helped me and I love you

 [cue violins]
6. Send the link http://www.tinyurl.com/vote4ini  to all your friends and beg them to vote for me

  [beg pretty now people, we are glamorous natural divas]
Voila! that's it!

Thank you so much! Love ya'll.