Email me at ini@glamazini.com
Hi! I'm Roshini Cope.
I make videos and you're on my website *wink*.
In 2002, I created Glamazini.com as a personal journal to document my transition from relaxed to natural hair. Since then this website has evolved into a hub for my love of beauty and health topics smattered with a good serving of humor.
And I love making videos … love. making. videos.
In 2017 I'm focused on that love by creating stellar videos on all my social platforms. My YouTube channel boasts over 26,000 loyal subscribers and almost half a million minutes watched of my videos already this year! My Facebook fan page has over 5,000 fans and over 762,000 video views in 2017. My LIVE videos on Periscope are followed by an audience of just under 1,000 and I push each to my over 5,800 Twitter followers. I've finally accepted the fact that I suck at being serious, so I deliver my video content the way I know how … intimate, authentic, chatty and approachable … think glamour mixed with goofy, fashion merged with funny, hair merged with humor. You get the picture. *heh*
Oh and if you're on this page wanting to know more about *me* … I'm a 41-year-old (yes FORTY ONE believe it or not *strikes a pose*) wife and mother proudly born and raised in the Virgin Islands and currently living in St. Louis, Missouri with my husband and almost 5-year-old son who was born with Spina Bifida. (I just can't believe he's almost FIVE! My baby! *tear* )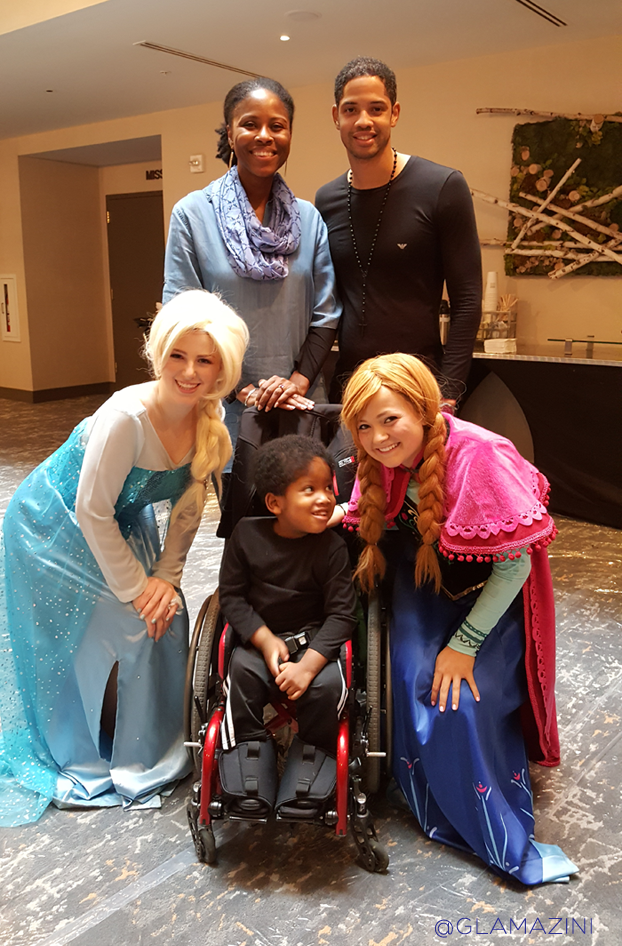 I have grown a great deal since the beginning of this website, many high highs and low lows while learning to love my journey along the way and continuing to share my story with my readers/viewers. So many opportunities have come my way because of this platform: brand ambassadorships with Izzy & Liv, Beauty Brands, Long Tall Sally, The Onyx Bridal Affair, Garden of Life, Eva Wigs, and Verizon, and partnering with international brands like The Council for Responsible Nutrition, Marriott, Smoothie King, CACafe, Puff Cuff, Sears, Williams-Sonoma, Coca-Cola, Ross Dress For Less, EDEN Body Works, Rimmel London, Samsung, Pantene to name just a few.
Oh and in 2016 I organized a successful group cruise for myself and 11 of my closest friends (ok not really, several of them were strangers from my Glamazini audience lol)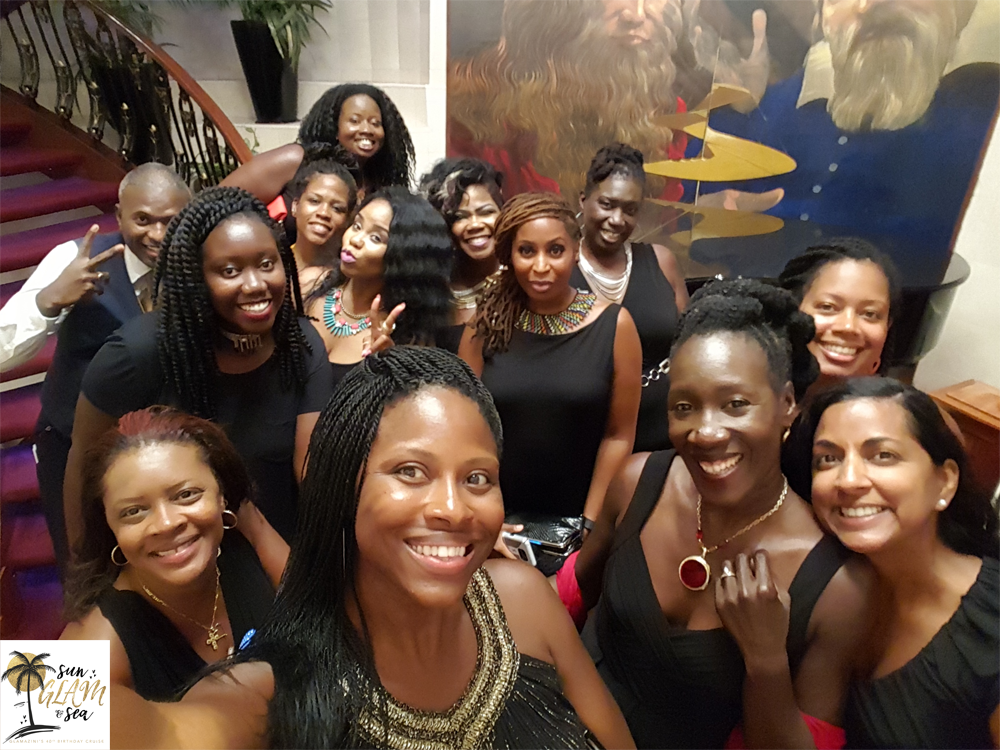 and by popular demand, I started an inspirational Facebook Group named Celebrate New Growth and begun taking on life coaching clients. You know, the usual type of stuff.
SOCIAL MEDIA STATS AT A GLANCE
VIRAL VIDEOS
POPULAR BLOG POSTS
Review of New Silk Cashew Milk 🌰🍶 (unsweetened and sweetened vanilla)
BRAND AMBASSADOR AND INFLUENCER
In 2017 I will continue to partner with brands and organizations building awareness of products and services that benefit my audience, shaping their preferences, driving interaction with the brands, and contributing to a permanent digital footprint. that lasts long after my post/video is published. 90% of us trust recommendations from friends, and I get message weekly saying I'm like "friend in their head" so these partnerships just make sense.
FEATURED ON
PREVIOUS SPEAKING/HOSTING OPPORTUNITIES
INTERVIEWS
Would you like to work together? Email me at ini@glamazini.com to discuss partnership opportunities!