This wig was sent to me by Eva Wigs to review honestly. I love it.
Mawnin!
Last year after Eva Wigs sent me that lovely Kinky Straight wig that I loooooooove, they offered to make me another wig, this time from their My First Wigs Collection on the website.
I said heck yeah!
The My First Wigs Collection is for new wig buyers or those looking for a simpler selection. It features 100% premium Indian Remy human hair custom wigs at an affordable price in some of Eva Wigs more popular existing styles. The wig details are already defaulted but you can change them if you like.
I asked on Facebook and my Glam Fam said they wanted to see me try the Afro Kinky Curly Wig this time so Eva Wigs took my order and sent it right out.
The wig details were defaulted so the ordering process was easy BUT since I have a couple other wigs from Eva Wigs, I know what works for me and decided to get a larger cap size, forego the baby hair, try a new cap style and take advantage of the silk top option.
The wig arrived faster than I expected, in a couple weeks! Here is what they sent me:
here are the details exactly as I ordered:
✹ Wig: http://www.evawigs.com/705-afro-kinky-curly-glueless-full-lace-indian-remy-human-hair-wig.html
✹ Name: Afro Kinky Curly Glueless Full Lace Indian Remy Human Hair Wig
✹ sku: C001
✹ Hair Color: #1-Jet Black
✹ Hair Type: 100% Indian Remy Hair
✹ Hair Length: 14"
✹ Hair Texture: Kinky straight
✹ Hair Density: 130%
✹ Baby Hair Options: No
✹ Bleached knots option: No
✹ Lace Color: Medium Brown
✹ SilkTop: 4"*5"
✹ Cap Construction: 3A – GlueLess Full Lace Cap Without Ear Tabs
✹ Cap Size: Large
I also have a coupon code for $35 off
→→→→ ✹ $35 off coupon code: glamazini4u ←←←←
I filmed a video of me styling the wig as usual, but first here are some photos!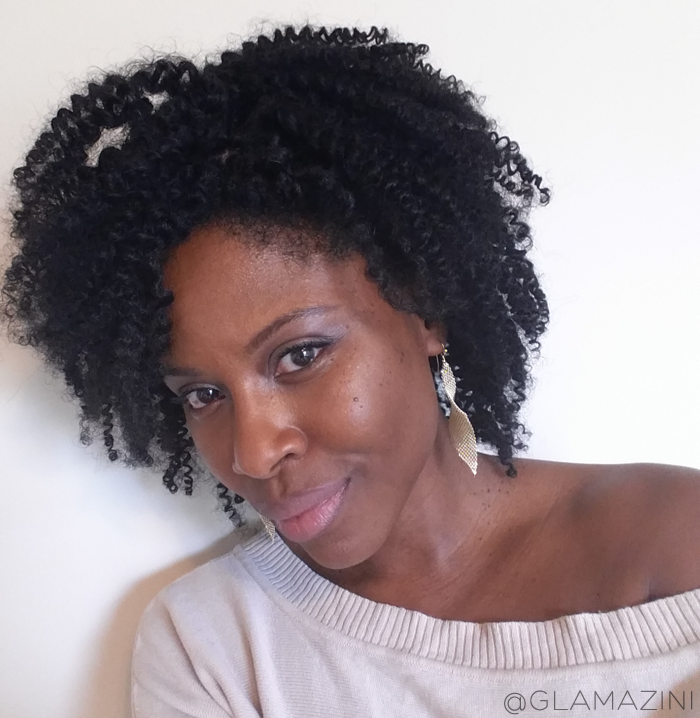 I left a bit of my own hair out in the front as always and as you can see the wig blends effortlessly with a twistout! Watch the video below to see what I did to achieve the styles above.
I ordered their 3A cap this time to see how life without the ear tabs was and I like it! Next time I'll get a either a 3B or 3A cap depending on the hair texture.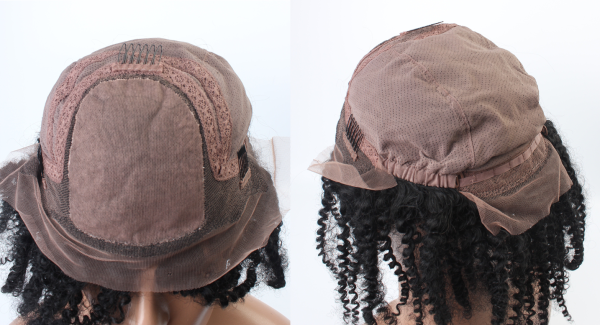 I also tried a size large cap instead of a custom sized one made to my head measurements but you'll have to wait until my update post to find out how that went. 😉
I've been rocking this wig effortlessly for weeks, even tossed it on in my latest look book!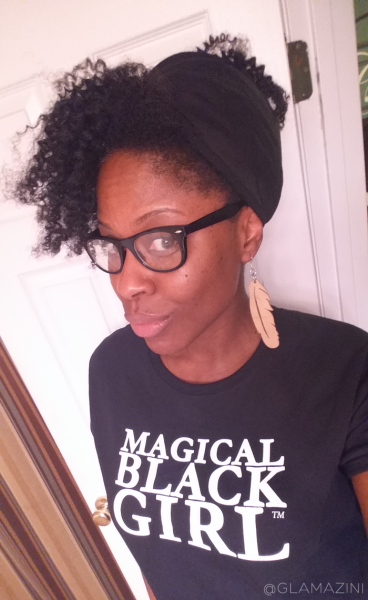 Here goes the video of me styling the wig:

Or watch the video directly on YouTube.
Stay tuned for a follow up post about my experience wearing this wig for 2 weeks.