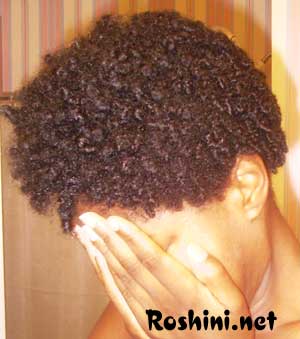 Here I am the next morning, fresh out of the bed (hence the hands on face). The do is squished down just like yesterday and, if I wanted to, I could revive it again. But I chose to finally let the twists and it's derivatives go….finally. I got 2+ weeks out of those small twists…goody goody!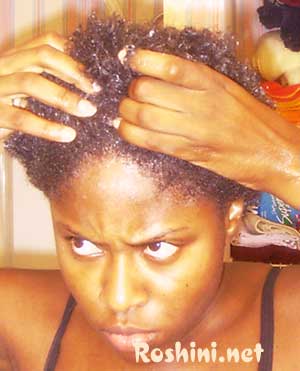 *Pardon the look on my face, I was intently conditioning and you know how that can be*
After a post from Delushious on nappturality.com about conditioning when dry I decided to give it a whirl

. I grabbed my tube of Au Lait and massaged it (intently) into my hair. I added some Aubrey GPB around the front edges that are proned to breakage then put on a shower cap and walked around my house like that for hours.
Finally, I got in the shower, rinsed out the conditioner while running my fingers through my hair to get out any major snags, then washed my hair with diluted shampoo and baking soda to clarify (because of the wax used for the twists). After I rinsed that out I conditioned with Daily Defense Apple and cleared my hair out with the Denman brush.
When I got out of the shower I proceeded to pick my hair out so I could update my growth comparison section….boy was I in for a shock!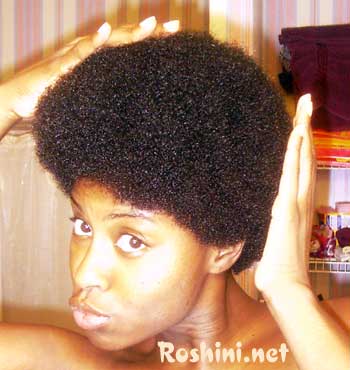 WAH – BAM!



Go on, say something…..you can't right 'cause the fro was like WHOA!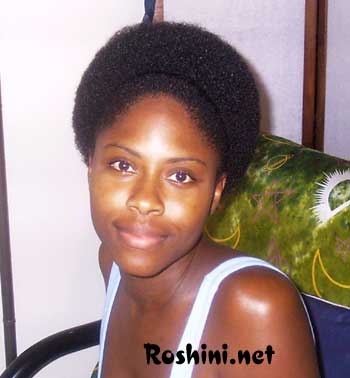 I don't think I'll do anything with my hair for a few days or so…just puffs and fros etc. You gotta just love this though don't you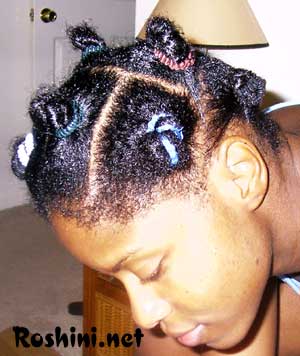 This is how I put my hair to go to sleep that night. I started parting then realized that made no sense. To do this just grab a section, add some moisturizer to the ends, then 2 strand twist your hair and let it double over on itself. Finally, add a ponytail holder (with no metal) to hold it in place.
I covered my head with a satin scarf and slept. I didn't leave my house the next day so I just showered with no cap (like usual) and spritzed my hair with some leave-in conditioner.