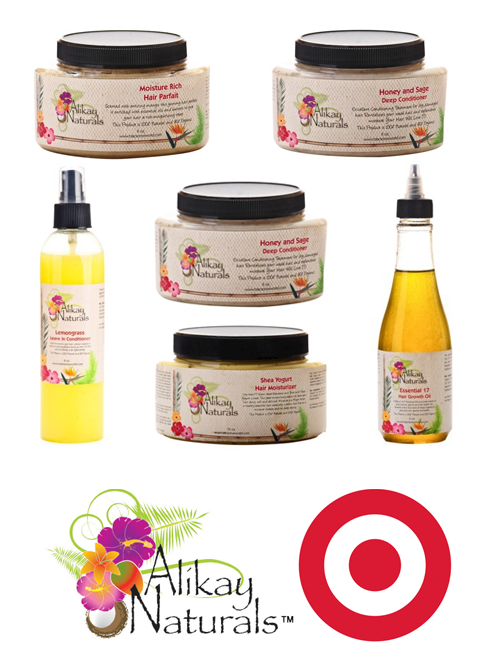 Did you know you can buy Alikay Naturals products at Target?
I've been subscribed to Rochelle Graham-Campbell, CEO and Co-Founder Alikay Naturals (BlackOnyx77 on YouTube) for over half a decade. I've always loved her approachable spirit, knowledge-filled videos, and business savvy. I've always felt a kinship with her because her name is Rochelle (mine is Roshini) and she's from Jamaica (I'm from the Virgin Islands) and we both make videos about natural hair. Imagine my absolutely glee when I saw Rochelle's Alikay Naturals line of products grow from small beginnings on YouTube to a successful brand of high quality products now on sale at Target! I was proud like I had anything to do with it LOL.
You can find the Alikay Naturals' Moisture Rich Hair Parfait, Creme Brulee Curling Custard, Honey and Sage Deep Conditioner, Shea Yogurt Hair Moisturizer, Lemongrass Leave-in Conditioner , Essential 17 Hair Growth Oil.
I adore the Lemongrass Leave In and Essential 17 Growth Oil, and plan on trying the popular Shea Yogurt Hair Moisturizer soon.
Congratulations to Rochelle and the team at Alikay Naturals. All the best.