What was I doing the day before my 1st wedding anniversary you ask? 

  I was in a wedding!!
My friend Daphne got married the day before my 1st wedding anniversary and I was honored to be a bridesmaid (and choreographer for the dance) in her ceremony.

I stayed up most of the night helping decorate, keeping the bride company AND microtwisting my hair.  The next morning I pulled it back into a bun like so: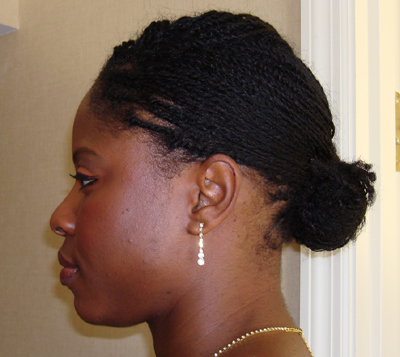 Not my best style but it worked

  … I loved the swoosh in the front but my edges were a tad raggedy.  I also was not a huge fan of my makeup (professional makeup artist) and wished I'd done it myself.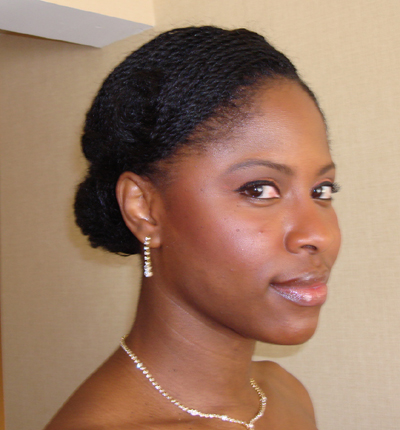 The back.  I got LOTS of compliments on my hair, it was quite intricate but my heart wasn't in it so whomp whomp whomp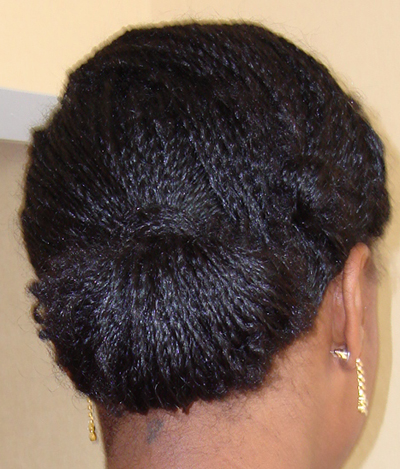 A GREAT shot of the bride looking uber peaceful even though as this shot was being taken her dress was being SEWN onto her

  by the photographer in a "rig-it-up" session due to

  wardrobe malfunction. The devil is busy but God says it is well.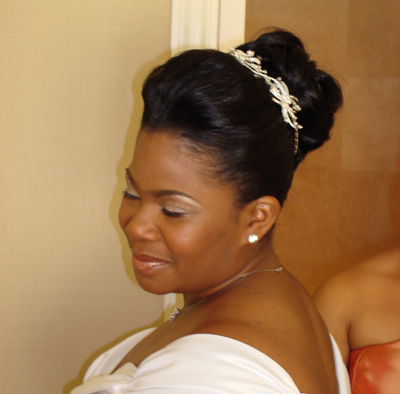 The bride and groom after our photo-taking marathon

  and before the wedding. Yes they saw each other before the wedding, did a "reveal" at the hotel earlier that morning with her, him and her son. It was a tear jerker!!!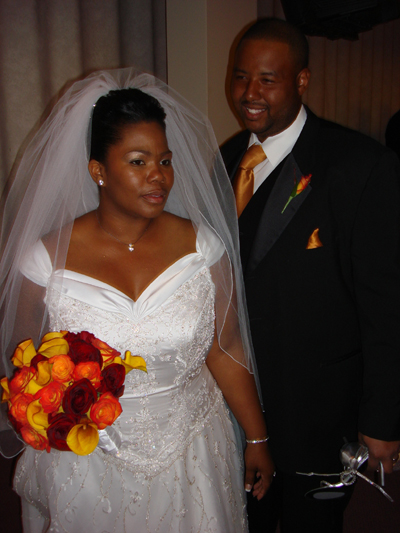 Me and hubby boo after the wedding at the reception. Uh no, dude was NOT in the wedding but meant to come dressed like me since it was almost our anniversary

 …and he did a great job don't you think?!!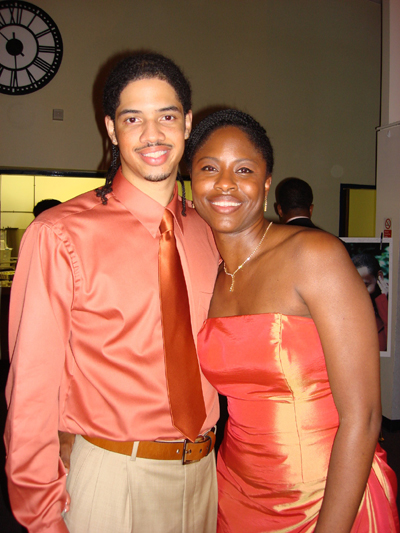 Me and new Mrs.after the wedding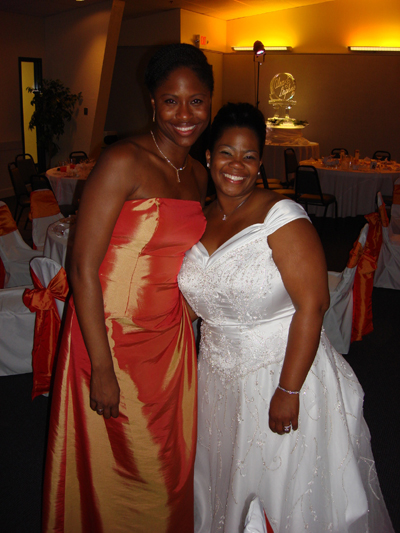 One more shot of Sexy Mc'Husband for no reason except

  LAWD JESUS!!!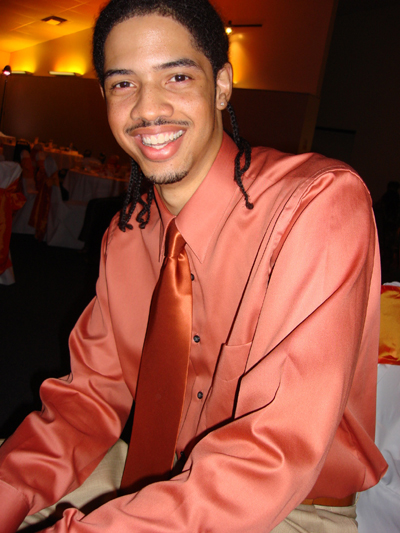 May I add that I almost died that night driving home from this shindig.  We had separate cars, a long drive home at night and I had barely slept in 2 days.  Adima said he had me talking on the phone when he heard no response then saw my car drifting into the other lane!!!!  He woke me up by screaming and honking the horn then we pulled over and I broke out crying from shear exhaustion.  Eventually we got home and rested 'cause, well…the next day was our anniversary and we were (get this) DRIVING out of town.   

Congratulations Daphne & Alex!! God's Richest Blessings On Your Union!
Stay tuned & Thanks for visiting!!!!!

Life, Liberty, & The Pursuit of Nappyness 

    ~ ini