4 days after Christmas and here I am FINALLY about to take this style down. Wore it for 2 and a half weeks!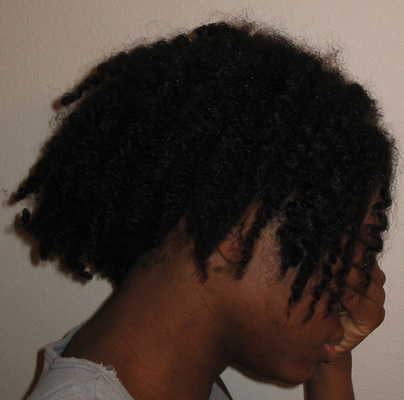 The back.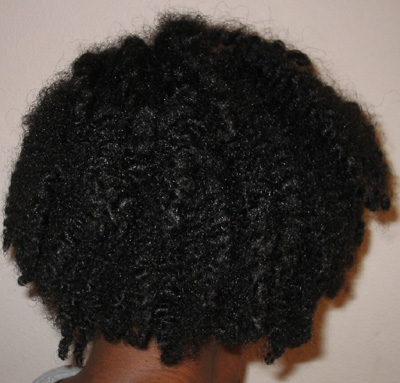 The front.
I hope ya'll realize that when I'm covering my face most likely I JUST woke up and I look all sleepy and puffy. This is my dedication to ya'll…I even snap shots when I look like a yawning puffball!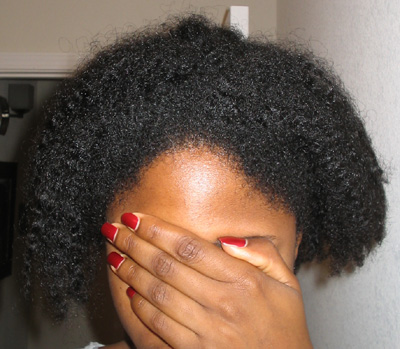 Washed and detangled if you can call it that. My hair was not tangled in the least, very refreshing

.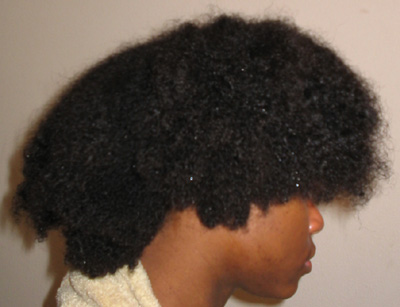 I think I'm just gonna put my hair in a puff…yeah a puff that's it!

.
But before I do that…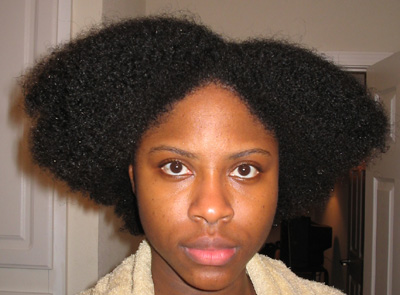 … how 'bout a little growth comparison?

.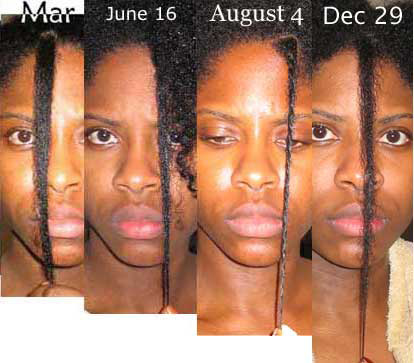 Aw yeah boys and girls!

And if you think that's beautiful check this…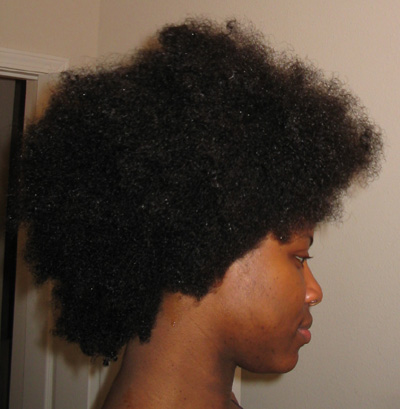 …

…shake what yo mamma gave ya!!!.
And how about this …
… I can almost straighten my arm! Yippeeee!!!!!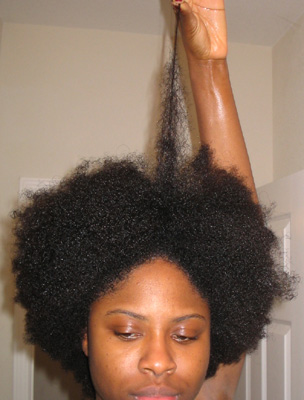 But, let's get back to serious journalism here

… I will be strapping this back into my trusty puff (knowing good and well that I SHOULD be putting this bad boy in some braids or something but I is lazy (yes that's I is lazy)).
We will carry on …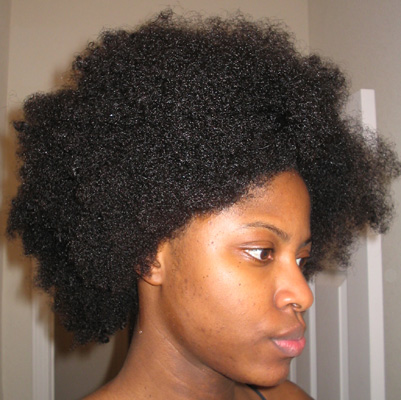 .. There we go, put it back into a puff with a strip of cloth that I use and tied the front down with this bandana 'cause (1) it will tame it some and (2) it will catch the drips!!!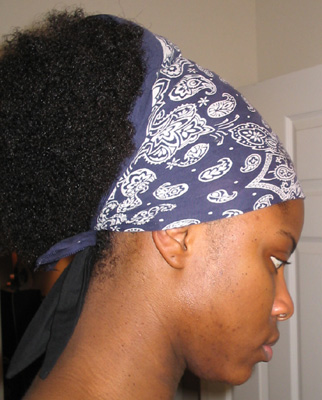 Now, as weird as it would seem this is my last photo taken for this journal in 2005…I was just so busy ya'll.

BUT, the good news is this! I got more in 2006 so hope everyone had a blessed and prosperous 2005 with God's favor all over your existance. If you don't know Christ get to know Him. If you do know Christ thank Him!
Happy New Year to you and God Bless!