Finally my braids came down on 11/16 … it took me about an hour and a half to get them all down.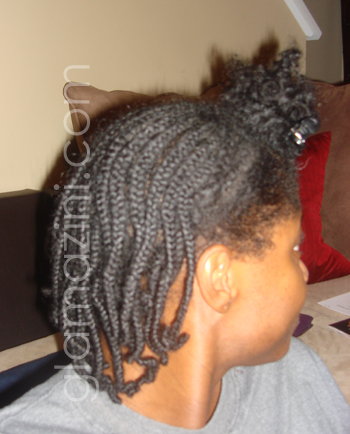 Remember the front was not braided because I was blending with the wigs

I had lots of growth and dust (shameful) but here I am 1/2 way down

And the beautiful ending an hour and a half later … chic huh?

I so love these T-Rex clips!

Stay tuned!

Thanks for visiting!!  

Life, Liberty, & The Pursuit of Nappyness