This is me (head full of rollers) decorating the reception site for my sister-in-law's wedding.
My hair was washed and blowdried, then 2 strand twisted in the back and cornrowed in the front. Finally it was rodded like you see here.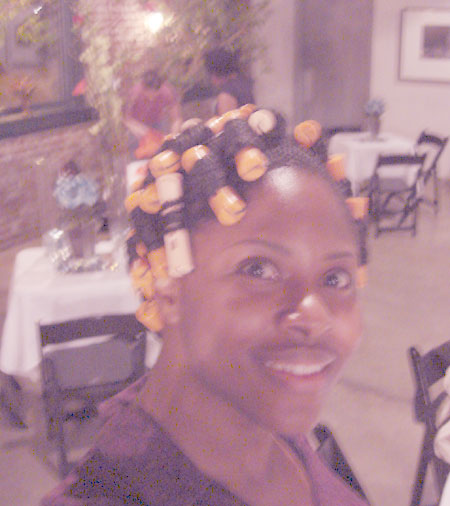 Here's a good shot from earlier that day of the cornrows freshly done. And yes…I'm in the Bread Company eating with a head full of rollers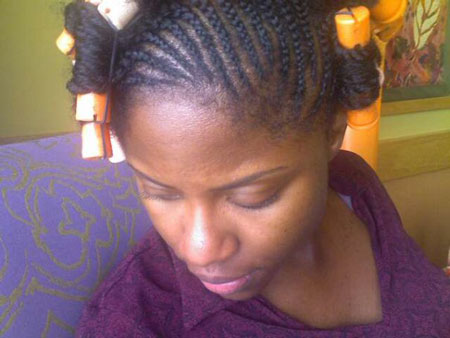 Me early the next morning in the hotel bathroom getting ready for the wedding. I was the matron of honor and wedding planner btw.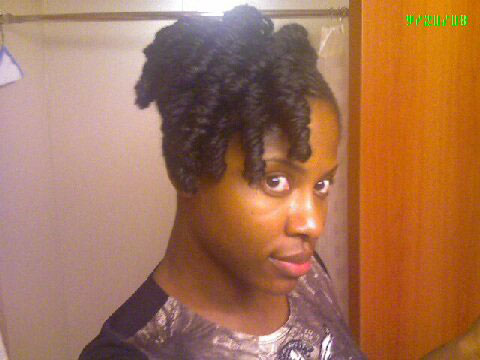 I just pinned up the curls in the back and side and left the front out. I did not manipulate the curls at all, just left them alone.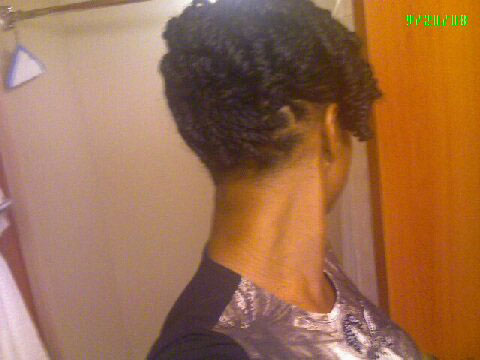 My sister-in-law, Quiana, before the wedding.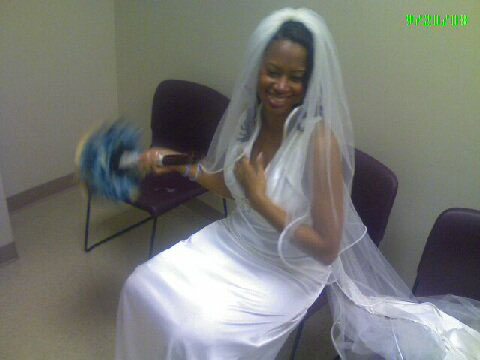 Quiana & Dave after the wedding in the parking lot of the reception site.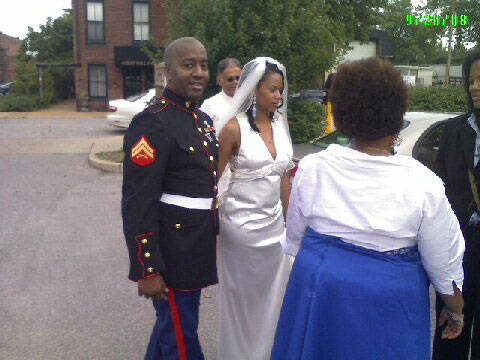 That night before the after party @ the hotel (yes they had a morning wedding, brunch reception, evening after set). Notice my red eyes…I'd just woken up and gotten dressed and was totally delirious here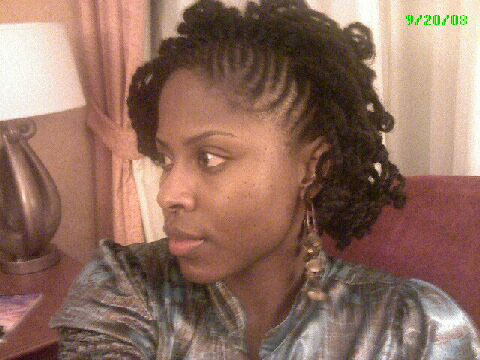 The next day @ home I took some shots of my hair. Most of the curls had fell by then but it was still too cuute!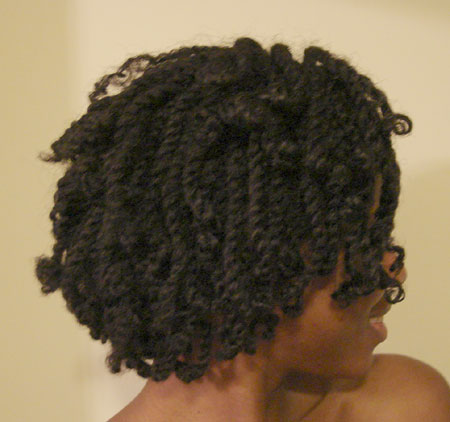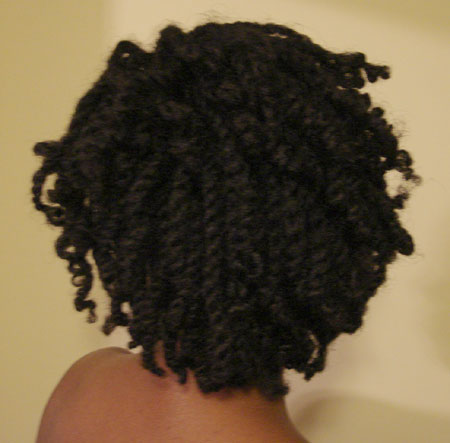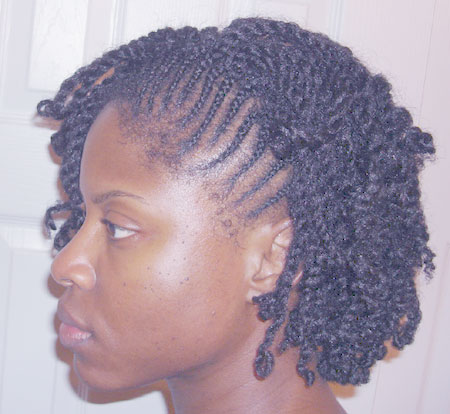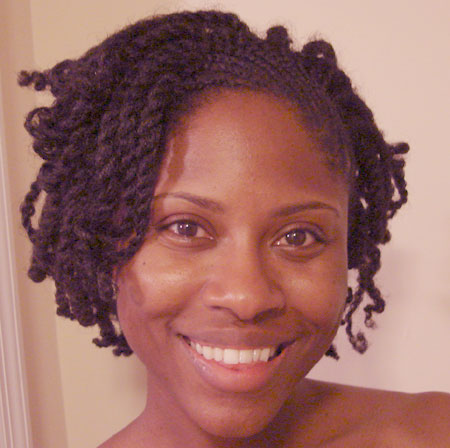 Adima (who came by while I was taking photos and was like "uh get a few shots of this"

). Dude you are NOT that cute!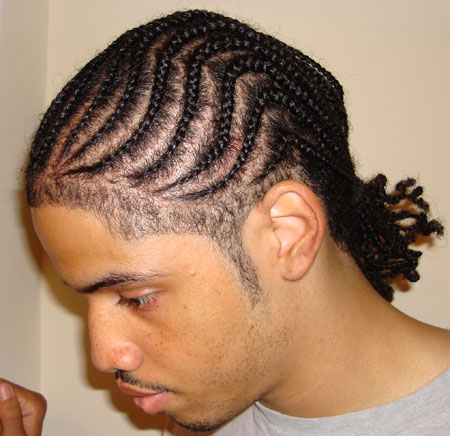 The front was cornrowed and the back was braided.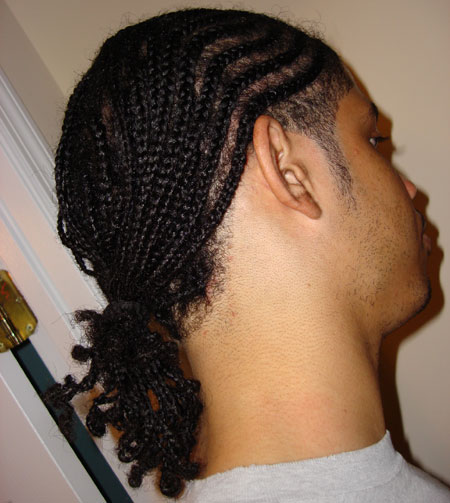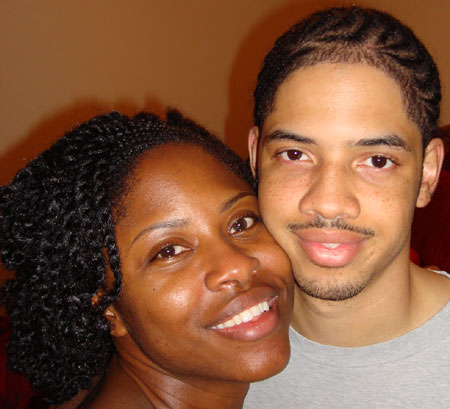 Well there you have it. Adima & I took these styles down today (10/10) and I'm braiding him up tomorrow and wearing my twistout. Stay tuned for more shots.
See ya'll soon