After I took the bun out I detangled & washed as usual.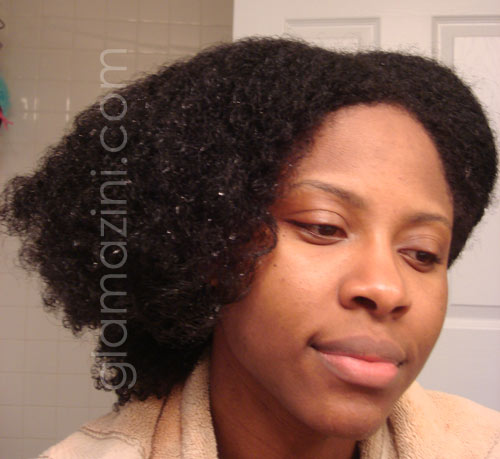 Honestly I didn't know what to do with my hair at this point

(hence the look on my face). I'd been totally spoiled by my last style that took all of 30 minutes max to put on my head post wash and lasted for 2 weeks looking good. I wanted something just like that but what to do?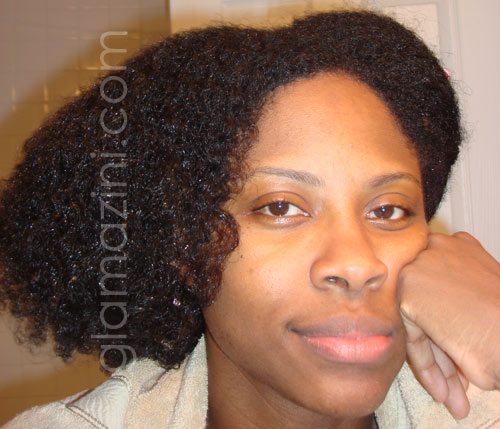 I finally decided to do the exact same style!

Well not exactly, but basically do a twisted bun using the same technique. Yep, that's the ticket!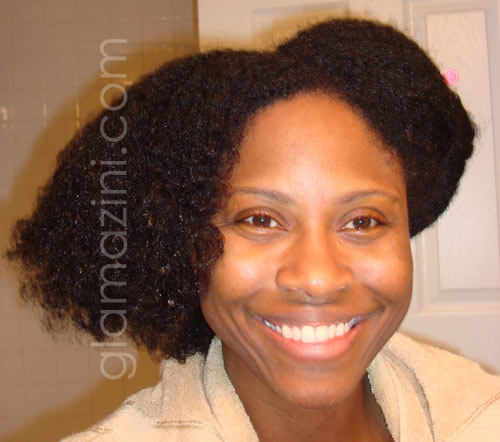 Before I start I thought these shots were great for showing my length and different textures. Last time I measured a shed strand of hair I got 16 inches. I'm not sure if my entire head is that long but I know my hair has been much longer than this before.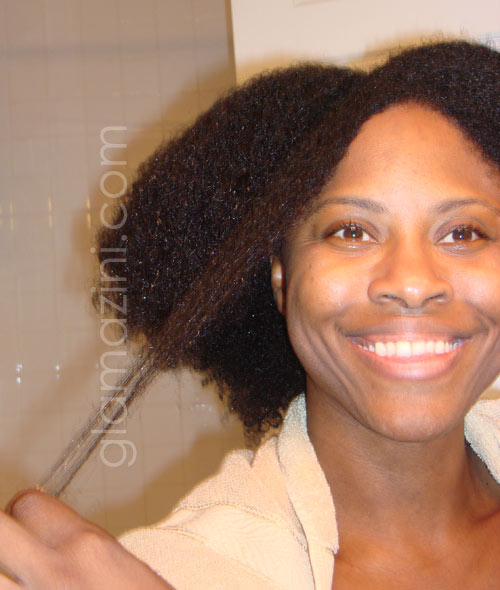 Now this shot is superb for showing the difference between my top and back textures. See the front is super wavey and loose and the back is spongy and shrinks. If you're curious about my hair type/textures watch this video.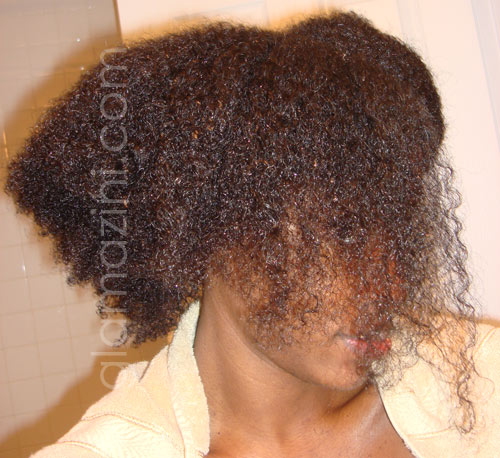 Alright, back to the style. I had a diagonal part in my hair so I did one huge flattwist on the left side going back then secured it with a clip.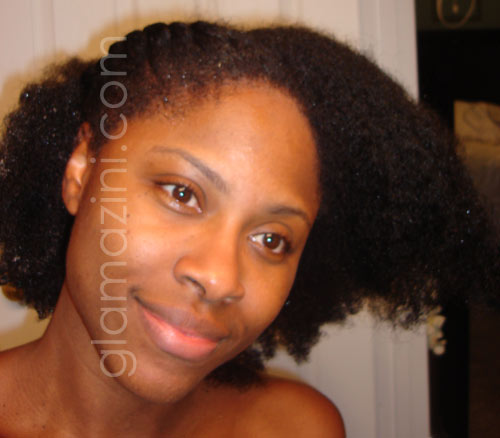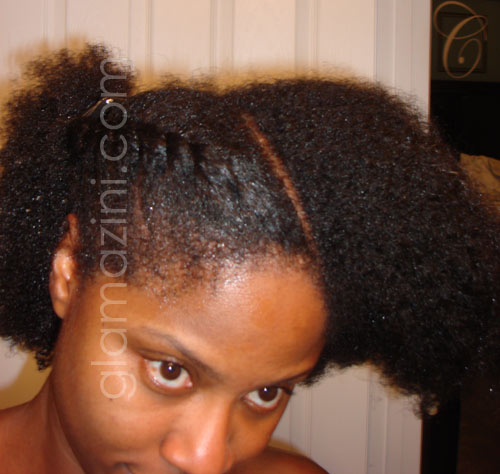 Once done, I did the same thing on the right side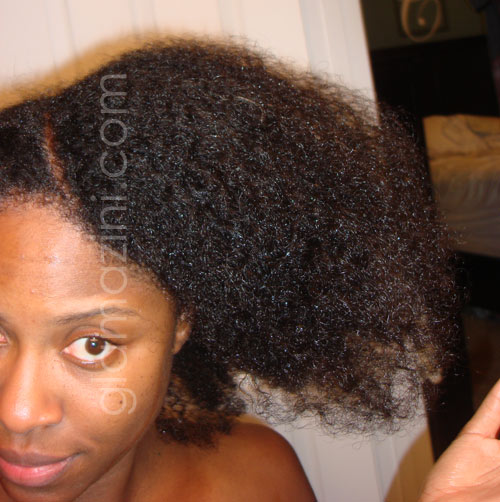 uh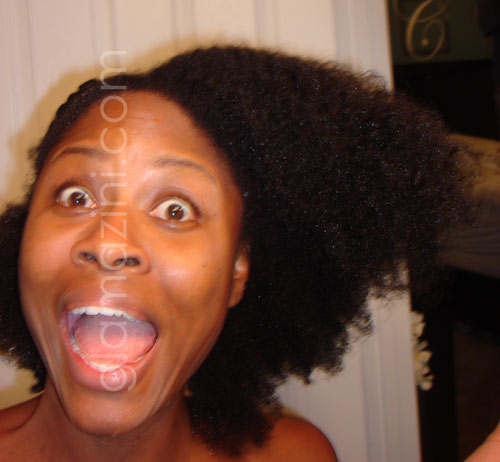 Sorry 'bout that

…like I said, once done I did the same thing on the right side.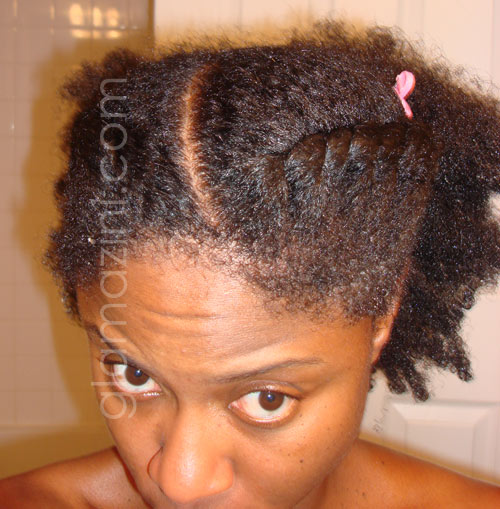 At this point I was not sure what to do with the puff in the back. I really really (really) felt like just leaving that joint as is and calling it done BUT I wanted to protect my ends so I eventually got the energy to twist it up and make it a bun like I previously planned.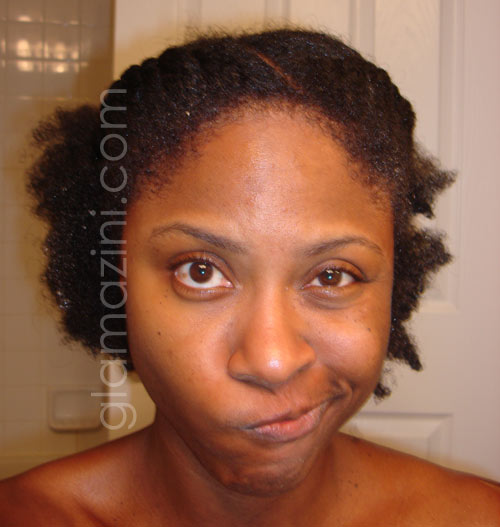 The white stuff is my shea butter mix.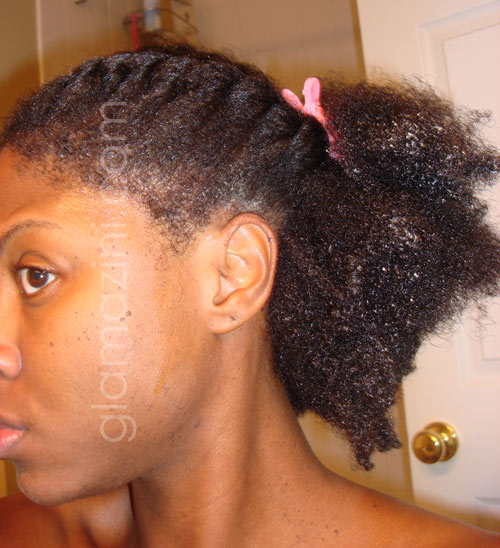 Here's my puff before twisting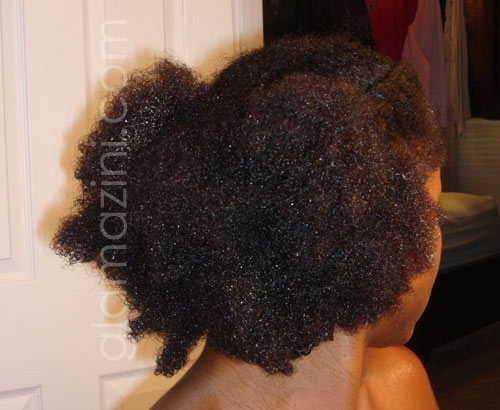 and again after twisting (all 2 strand twists) and I secured everything before twisting with a large satin band.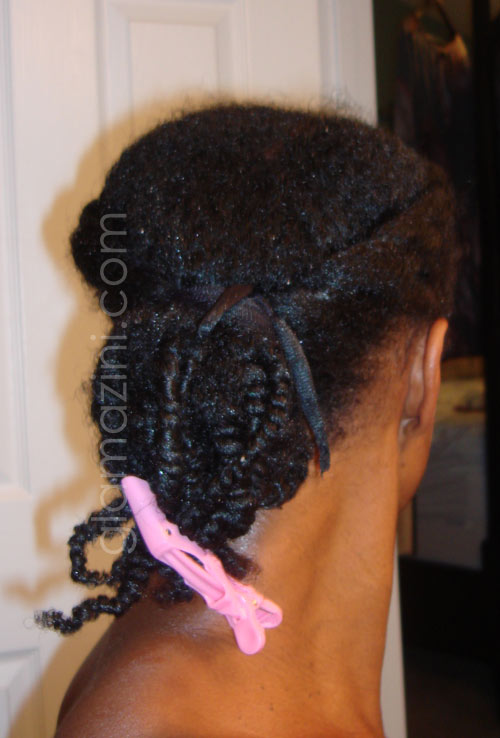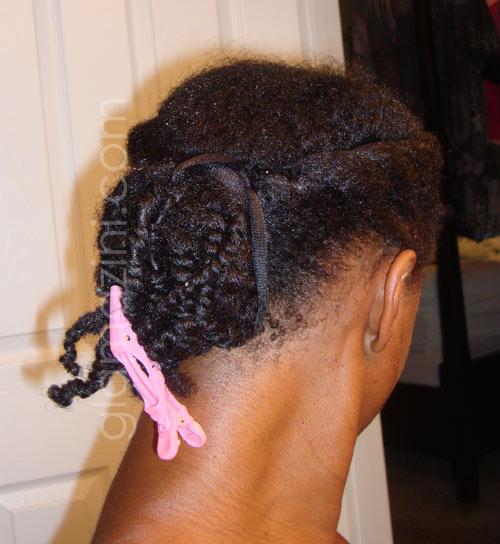 The last thing I did was pin the ends of the twists under with bobby pins and tucked in the ends of the satin band. The bun didn't turn out like expected but I made it work.
As typical I didn't worry about perfecting while styling, I did that at the end with scarves and product. I took the green bandana and wrapped it around the edges, (after using liberally on the edges). Next I tied the entire thing down with Lottabody Olive Oil Foam Wrap
the black bandana and sat under the hooded dryer for 15 minutes. I would've stayed longer but hubby and I had plans and I had to go.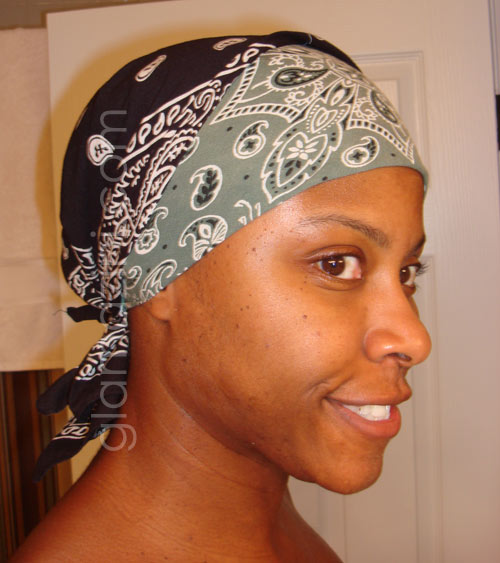 Here I am about 30 minutes later with the finished product!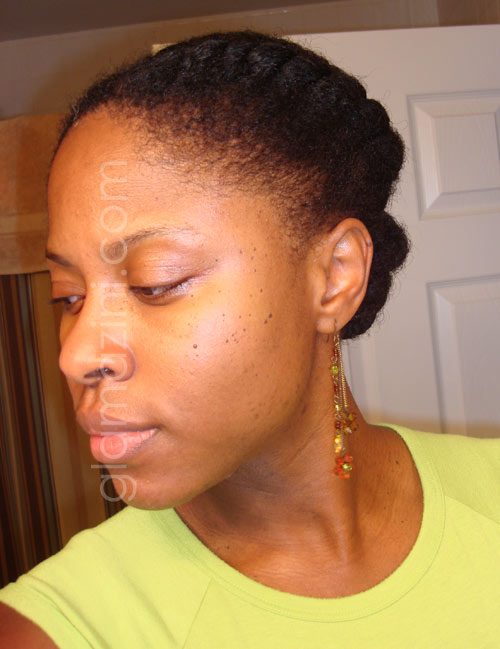 I must admit I was VERY impressed with the Lottabody

. I got it in the gift bag at the STL Colorful Tweetup and this was my first time using it. Even after just 15 minutes it set my edges so well AND it was soft and a tad oily (from the olive oil I suppose) . I expected it to be sticky but it wasn't. Great product!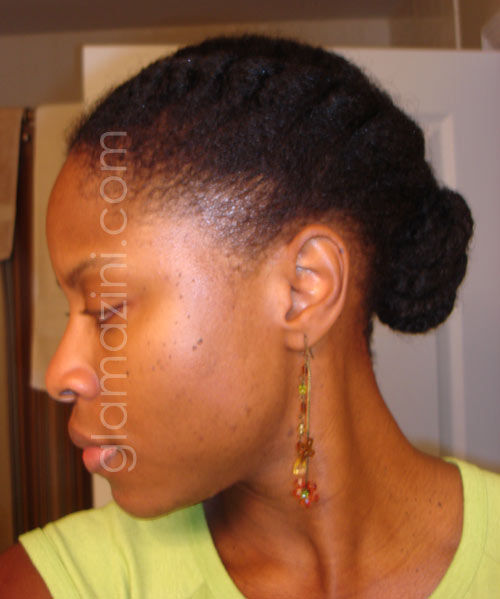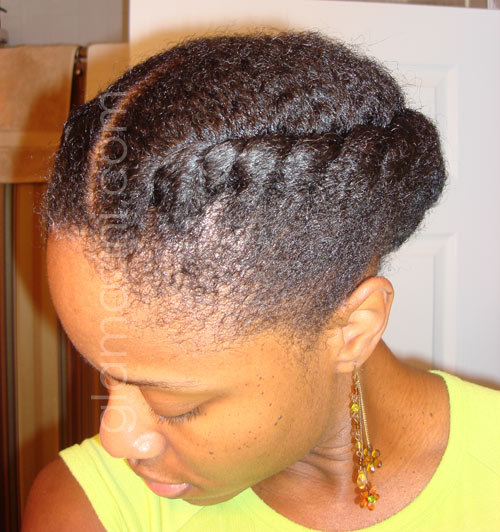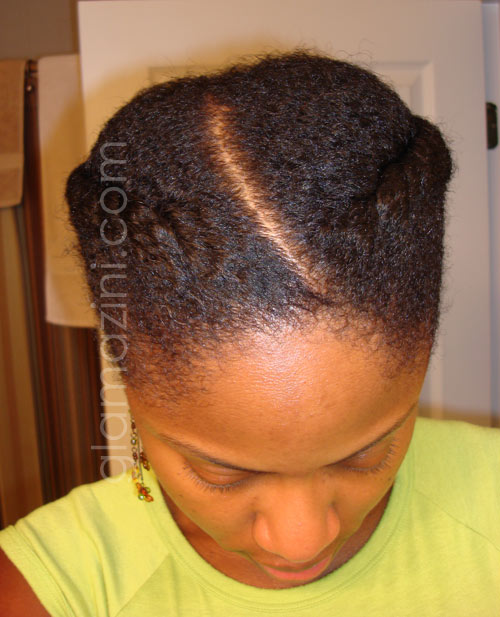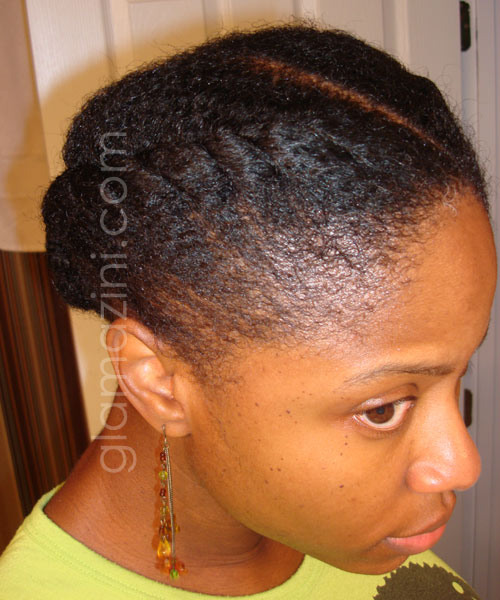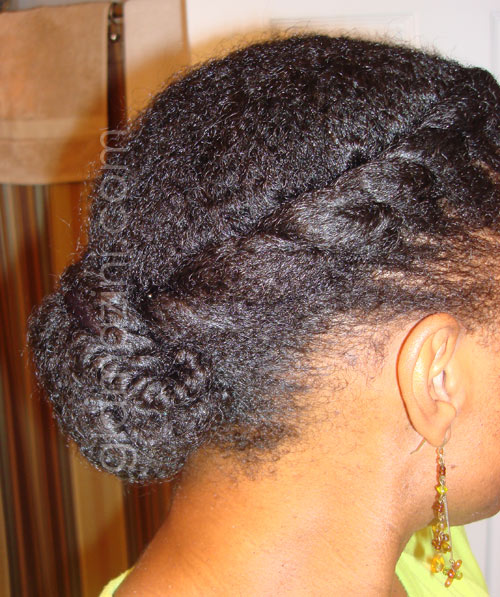 I'm not in love with how far back the part went (as you can see in the photo below). If I do this style again I will stop it sooner.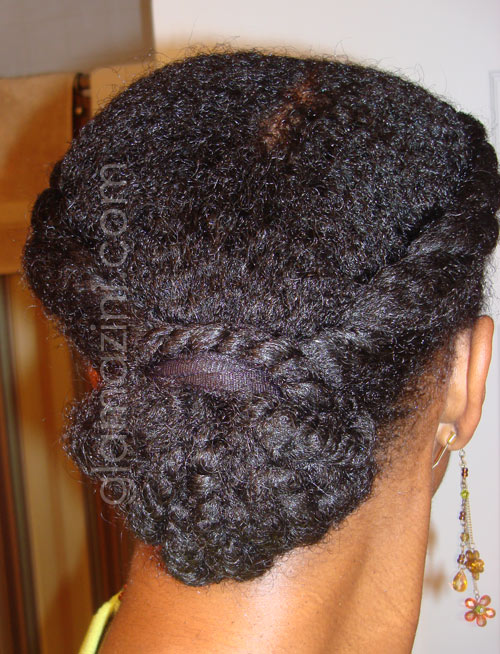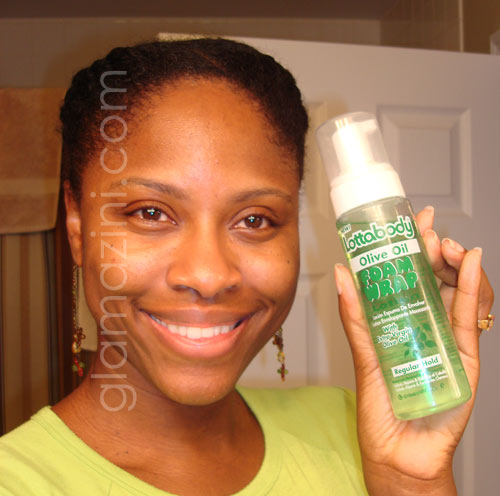 I used the Lottabody
on my edges every night after spraying them with water and then I tied them down with the bandana and covered the entire style with my satin scarf. Just like the previous bun style it kept getting better and better with age AND I like the results of the Lottabody
more then the Eco Styler
over time because there was significantly less build up!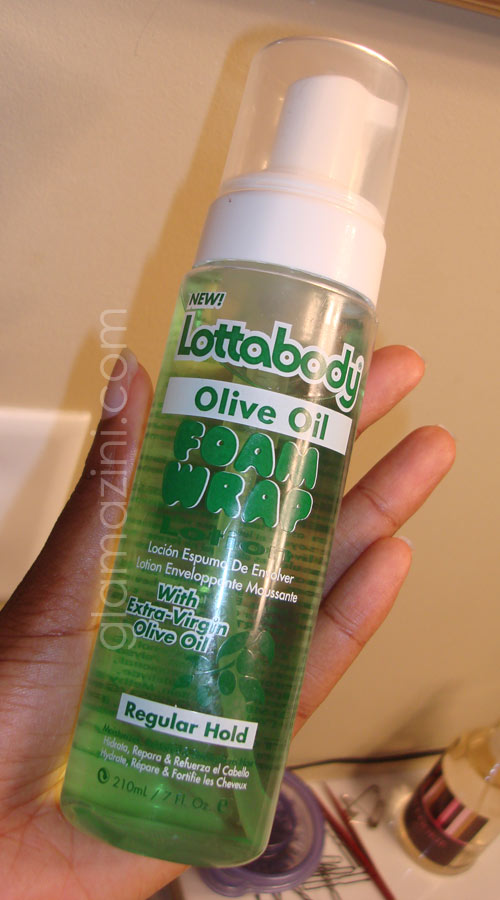 Thanks for visiting!