IB asks
Q:"My hair is long, but THIN, but also KINKY. 4b kinks. So a twist out [or] braid out looks like a whole bunch of puff balls on my head by the end of the day. I assume it's partly the weight of the hair that holds the style in place. How do I get a twist out or braid out to stay looking like that, I usually braid out, just cuz it stretches the root of the hair a lot better than a twist out. When my hair is out, I braid like so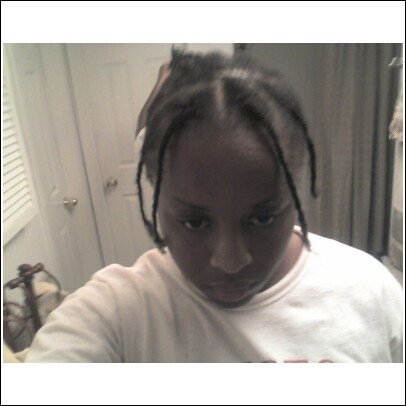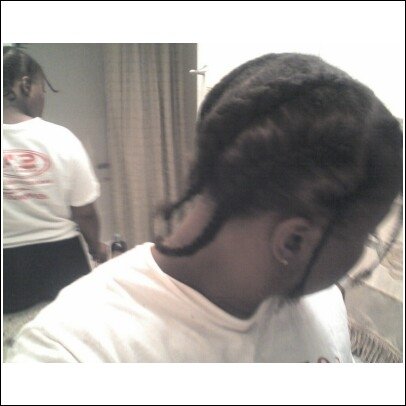 And it looks like this, but this is after much nap maneuvering. It doesn't fall that way.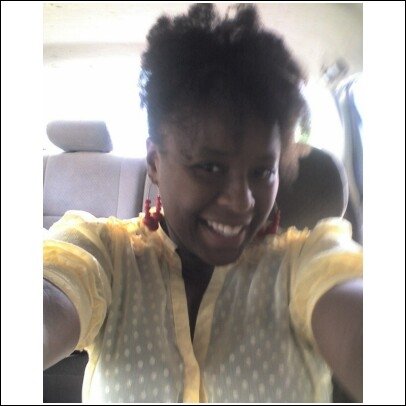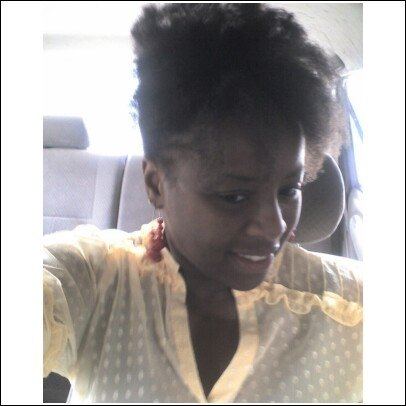 I have a GREAT ponytail puff that I put on my hair for when I get home and am too tired to braid, but then I use gel to hold down the puffiness along my hair line"
A: IB you'll love/hate my answer:


: Water, product & time will keep an "out" style in place on 4b hair. You need to braid damp hair with some holding product like setting lotion, Elasta Feels Like Silk, Jamaican Mango & Lime Creme Wax … and maybe add some leave in conditioner AND anti frizz product as well. Then let it FULLY dry and remove braids with as little manipulation as possible. Lastly style then (get this) hair spray. @ night rebraid trying to grab the exact same sections as previous night. Good Luck!

: Uh, 4b hair is not gonna give you a hanging twist out

… well lemme not say

… it's gonna fight you thought.
a) it loves moisture and will grab any agua from the air around you and start to puff up. My sides are 4b, they don't stay, but the hair on the top and back is so prominent no one even notices .

b) the weight of the hair does help with a twist out and 4B is as light as it comes, like clouds of cotton floating in the breeze. That doesn't help because of appearance AND the wind will get it and blow out your braidout in 10 seconds flat. The other thing that sucks is 4b shrinks more so it needs to be rebraided (where as other textures do not) to keep a "out" style…and lastly, 4b needs more product to stay in a twistout for any period of time, therefore it'll get gooped up more quickly and need to be washed sooner.
Hope that helps and Happy Nappying!