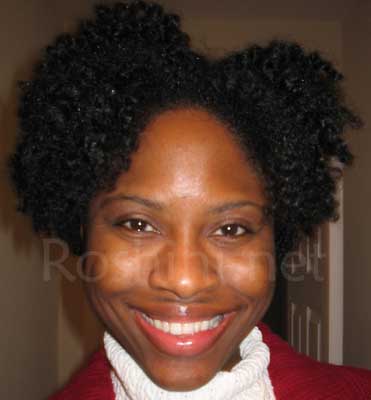 I decided to rock it to work after all

. AND I got lots of compliments (and lots of stares

).
Wateva

It was more floppy today but the wind got me coming up the stairs to my apartment. I decided to take it down tonight…I'll puff tomorrow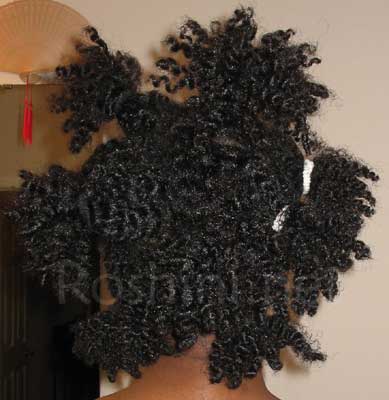 So that night I did this…divided my hair into sections. I later slathered each section with a very lite conditioner and loosely braiding it. I covered my hair with a plastic (grocery

) bag. I then covered that with a satin scarf and went to bed.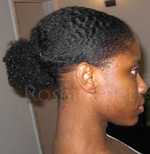 The next morning I detangled each section with my denman brush and put it into even looser big twists. I then rinsed rinsed and rinsed again. Next I washed with diluted castile soap and really got into the scalp well. Next I rinsed rinsed (rinsed). Lastly I undid each section, slathered it with coconut oil and shea butter and this is what i was left with.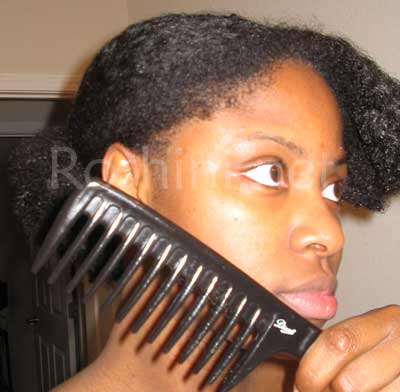 I dug up this wide toothed comb from Lord knows where (I never used this).
I combed one side back and secured it with a scruchie.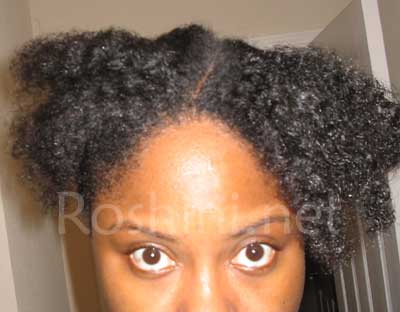 I did the same thing with the other side BUT the front isn't long enough to go back into the puff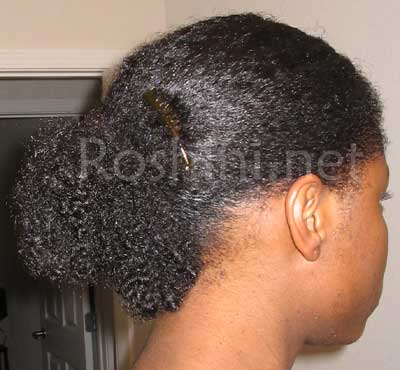 I found my trusty backcombs again (I need to get black ones). I got the front back.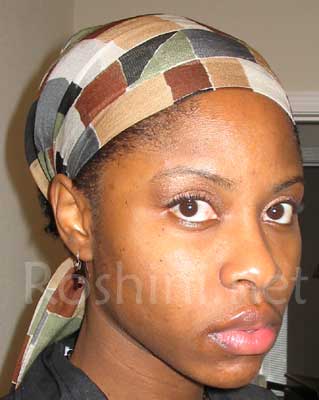 I "put on my face", smoothed some FOTE aloe gel on my hair and tied the front back with a scarf so it would lie down.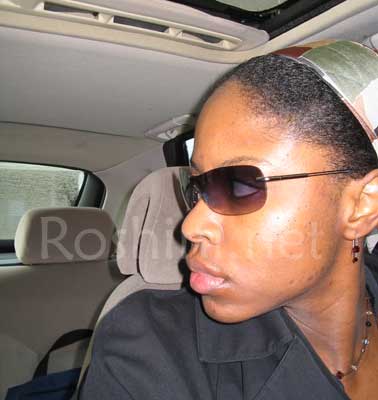 This is a nice car…
too bad I'm getting rid
of it. Say bye bye to
Boobi* ya'll.


* my car's name is Boobi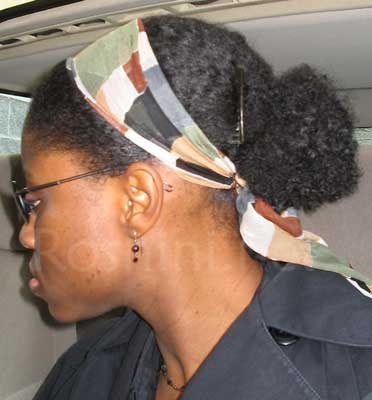 It just dawned on me…. I could rock the scarf to work!

.
I just retied it and went 'bout my bidness.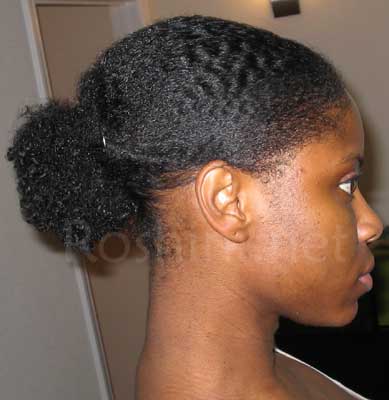 This is me 13 hours later. I'll wear it like this all week until I can do something to it on the weekend.
Thanks for visiting