This is Jill Scott: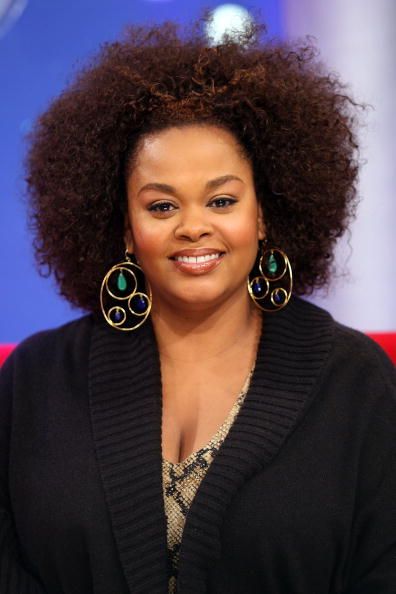 This is Jill Scott in "Why Did I get Married Too"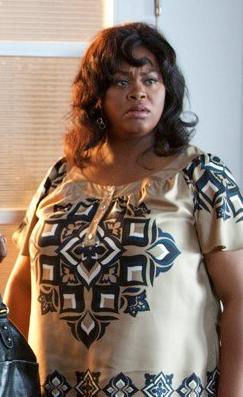 Sigh…
Hollywood, Hollywood, Hollywood, WHY do you shun the natural beauty of my sisters?! I believe that Jill is a fierce sister who commands attention even silently.  Perhaps this is the reason her hair was smothered under the awful wigs in these two movies?  Her character Sheila, was supposed to exemplify a meek-spirited woman who was without power in the first movie, and unsure of what to do with it in her second.  Which leaves me to believe is that the boldness of her natural hair is too flagrant, too aggressive and abrasive for that personality archetype.  Why is that?
This weekend, I was privy to the excellent fellowship that is a ChocolateBrides.com get-together.  As you've seen from Roshini's amazing hair shots from this weekend, natural hair was definitely in the building.  I sometimes forget the feeling of having "wild hair", when I am around these people.  The families of ChocolateBrides are some of the most amazingly real ones I have ever met, and as I looked around the room, I was so blessed to see that this was evident even in our hair. I don't feel like the oddball out, or like the messy head one.  Even the stray strands on my head feel beautiful.
There is a bond between sisters of the natural hair diaspora that you don't realize until you find yourself smiling oddly at someone's twists across the room or beaming at the kink of someone's scalp.  It warms the heart and creates a connection that is very real.
And for that feeling to be so heavy on my heart, made it utterly excruciating to watch the beauty that is Jill Scott's wayward mane, be confined to scraggly, droopy full-cap wigs.  I was in the theater sweating FOR HER.  As I sat there, I knew I wanted to blog about it, but I couldn't quite find the words.  Now that I've had a day to reflect, I'm still jumbled at how to say what I was thinking as I sat there, but I have to get it out, so I'll try.  Bear with me.
As a writer, I know that you needed us to not see Jill, but see Sheila. I understand the need for the character to be believable.  Which,…I'll have to go into a whole other thing about in regards to this movie…but, why can't the natural hair be believable on our sisters in Hollywood?  And I'm not talking about the luscious wavy baby hair Ms. Jackson flaunted for the duration, (though it was super cute), I mean the locs, twists and kinks that my sisters in the real world rock?  I mean, they even put Miss Jane Pittman in a lace-front.
IS our hair not as beautiful?  Are the naturally coiffed less professional or polished?  Each successful businesswoman in both movies sported a well cropped and relaxed 'do.  For this one, to showcase her new-found strength and independence, Jill's wig even got a little tighter, but why cover her hair at all?  Honestly, I would have found her character more believable with a head full of neat twists to show how free she'd become.  I would have loved to see her with a head full of cornrows with a bushy little fro at the back while she told her ex off.  I know I think a bit more extremely than most, and that I touch on things that others may not have noticed, but to me, for this movie to be the one to showcase the blossoming strength of this character, the hair choice took us in the opposite direction.
I have a professor who told me once that it is not always what we say about things but what we don't say, that shows our true feelings.  I heard that quote in my head as I watched this movie.  By not embracing the beautifully natural hair that Ms.Scott wears normally, what are we saying?  That fad is cute, but not appropriate for the business world?  That hair is fine if you're soul-singing, but not in a well-publicized film?
Again, I'll admit, I'm a bit more militant that most and could be ranting about something that totally flies over or under other people's radar,  but you have to admit…its something to think about.
Love you and all your naps Jilly from Philly.