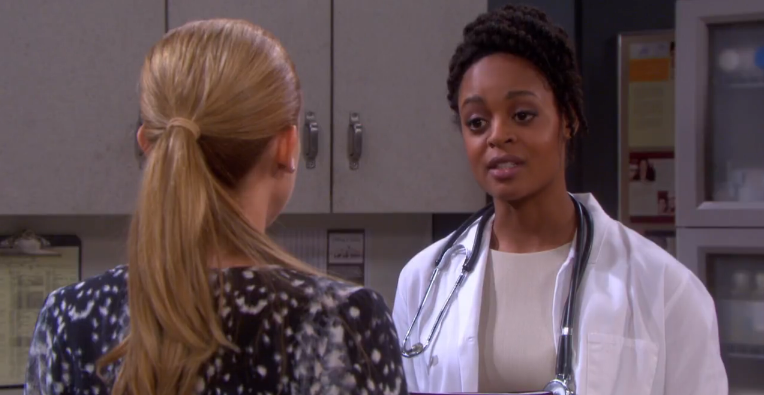 I'm minding my own business yesterday when I see this flash across my television screen. YouTube video blogger Toyaboo on NBC's Days of our Lives!  I don't watch the soaps, but I love seeing my people shine so I got super giddy!
I checked her YouTube channel and found this video saying she will playing gynecologist Dr. Garcia on the show tomorrow, Tuesday March 18th and Wednesday March 19th so be sure to tune in and support. She also talks a bit more about her experience so watch the video to see more.
Follow her on Instagram @MsToyaboo and Twitter @2Toyaboo2, she'll be live tweeting during both episodes.  Use and follow the hashtag #MoreDrGarcia.