Bernita's been doing my nails since maybe 1999

(wow that's a long time!

)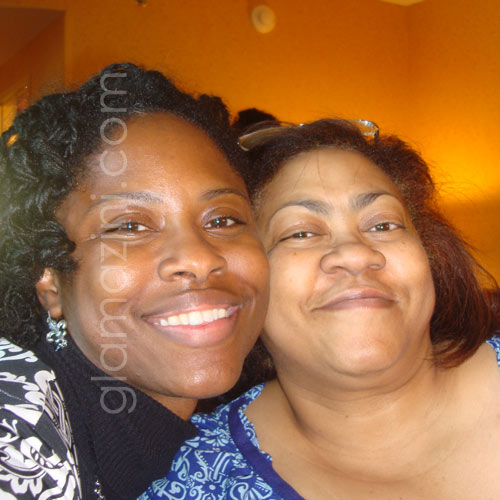 image: glamazini
The photo above was taken in March of 2009.
Here's a better shot of her hair (she's actually doing a pedicure on Traina but I cut out her foot LOL!).  This is more or less how her hair had always been over the years.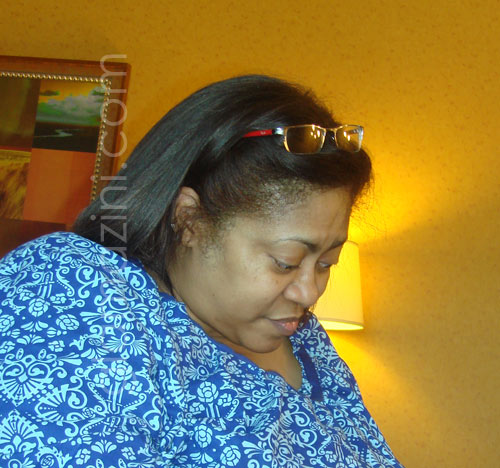 image: glamazini
So imagine my shock when, after many months of pain, I decided I could now go get a pedicure and saw this!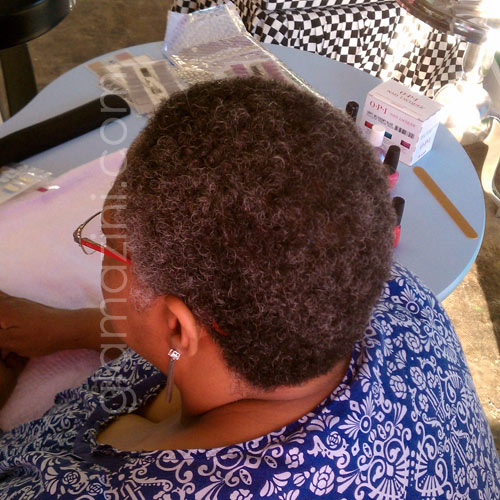 image: glamazini

  what the?!  OMG my Bernita went natural!!!!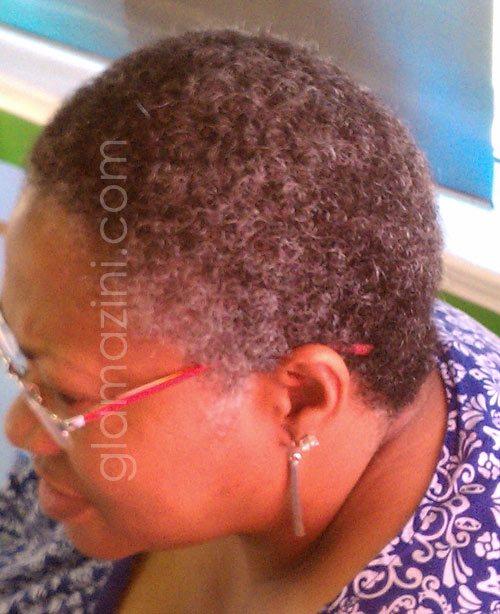 image: glamazini
I l.

.v.e. how this looks on her and she loved it too! She said she felt 'lighter'.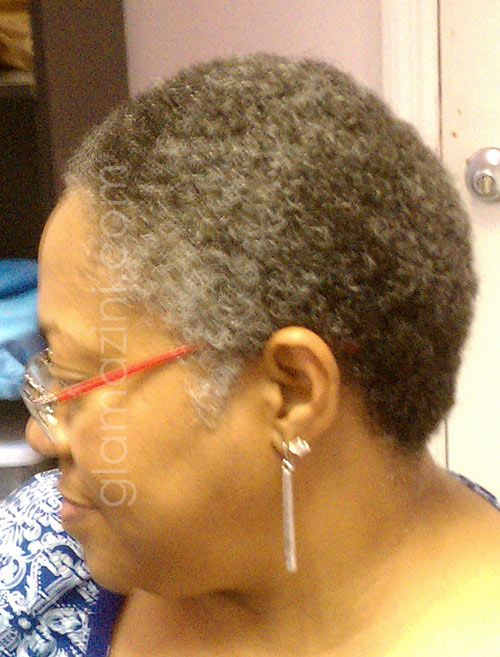 image: glamazini
Observation #1:  Bernita, if you're reading this do you have on the SAME shirt in both pictures!?!


Observation #2: Listen, this woman right here knows the most! You know how you talk to your nail technician or hairdresser

and then you have a standing appointment so over the years they get to know ALL yo bidness!  Well that was the case; I went to Bernita every two weeks for nails and brows and she knows it all, pre-Jesus, pre-Adima, knows-too-much-now-she-has-to-die knows it all!



I'm loving this look on her     

Happy Nappying!