I came across this on the interwebs and wanted to share.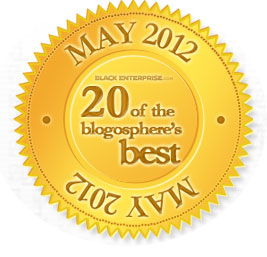 Visit BlackEnterprise.com/BlackBloggerMonth throughout the month of May to read about some of the most successful black bloggers online.
Until next time Glam Fam I wish you
Life, Liberty & The Pursuit of Nappyness,
~~~~~~
Disclosure: For more information about the Glamazini.com disclosure policy, click here.
photo credit: black enterprise