Historically, Circassian beauties were women of the Circassian people historically reputed to have legendary beauty, and oft times sold as slaves because of it.
"The Circassians are poor, and their daughters are beautiful, and indeed it is in them they chiefly trade. They furnish with those beauties the seraglios of the Turkish Sultan, of the Persian Sophy, and of all of those who are wealthy enough to purchase and maintain such precious merchandise." Voltaire: Letters on the English
As a result of this reputation, these women (or women posing as them) were exhibited as circus attractions in the 1860s!
And what interests me most is their "distinctive hairstyles", considered at the time to be part of their LEGENDARY BEAUTY!
Take a look: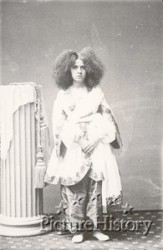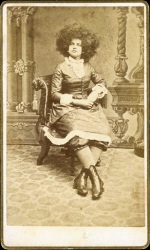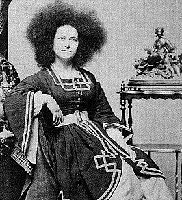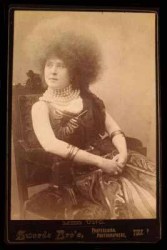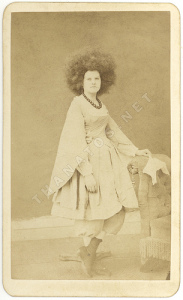 Yes lovelies, these were white women with afros
Most, if not all, the circus chicks were fakes…just local girls with teased hair paid to pose as "harem refugees"

… and even more intriguing is that these women were promoted as "examples of racial purity".

I have nothing to add…just found it interesting, especially that their hairstyles were considered so "alluring".