When wig season was finally over I decided to share the responsibility of getting my hair done with a professional.  As my hair grows to the longest length I've ever allowed it to grow to (I'm scissor-happy), and my calendar fills, it has become a must.
That said, I jumped on the books of my favorite stylist here in St. Louis, Chi Chi of Erthtonez: The Creative Experience.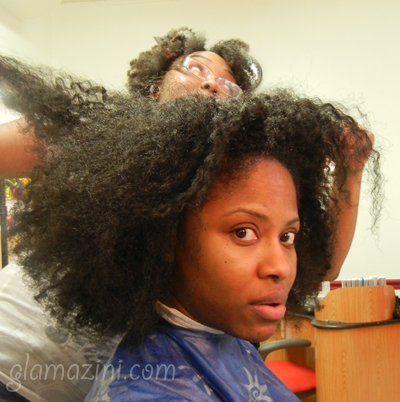 image: glamazini
She used a Tangle Teezer to detangle my hair. This was the first time I've ever had one used on my hair even though they are all the rage on YouTube.   It seemed to work well (although we did end up having a "spirited discussion" about using it on dry versus wet hair).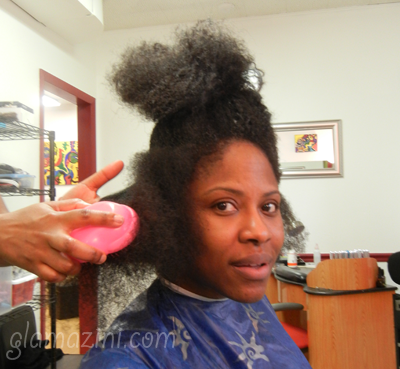 image: glamazini
After the finished washing, I was left with a clean shrunken fro ready for blowdrying and box braids.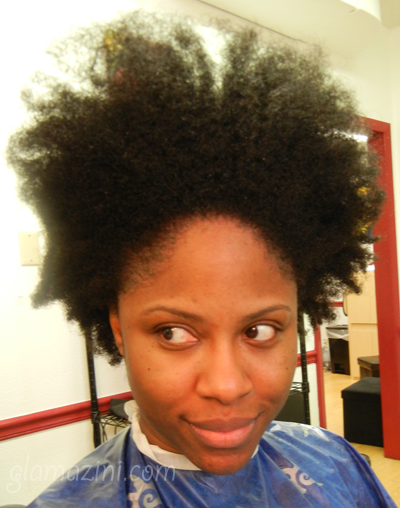 image: glamazini
She sectioned my hair, braided each section, then put me under the dryer. She clipped my braids on top of my head so they would get heat and dry faster.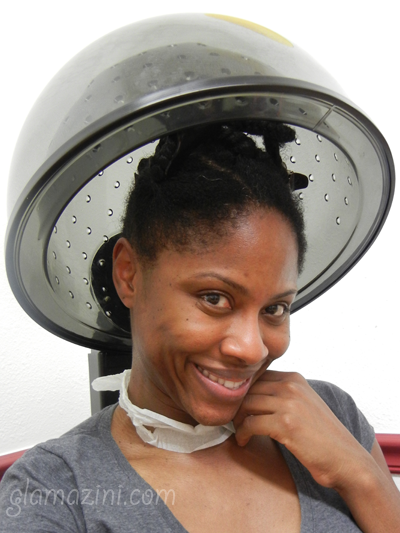 image: glamazini
Once out from under the dryer, she took down each braid one by one and blowdried that section of hair. Since I had sat under the dryer, she didn't have to do as much with the blowdryer as she would've had to if my hair was dripping wet.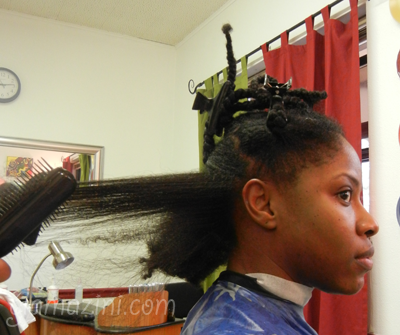 image: glamazini
After blowdrying all the sections this is what she was left with: BIG HAIR!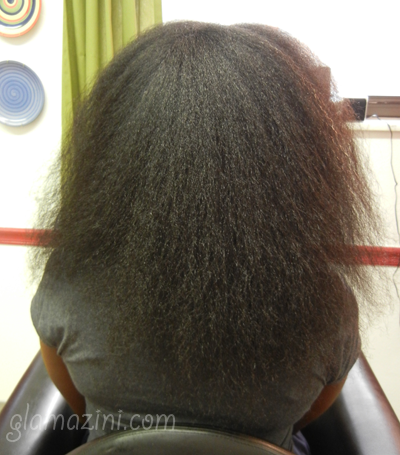 image: glamazini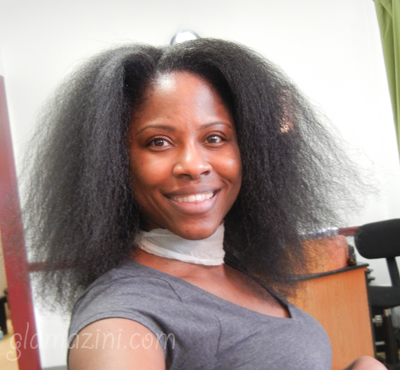 image: glamazini
I asked her to put my hair into simple box braids all over my head. She could not believe that was all I wanted but yeppers, that's all I wanted.  She kept suggesting styles. LOL. Nope, just braid it up and let me be.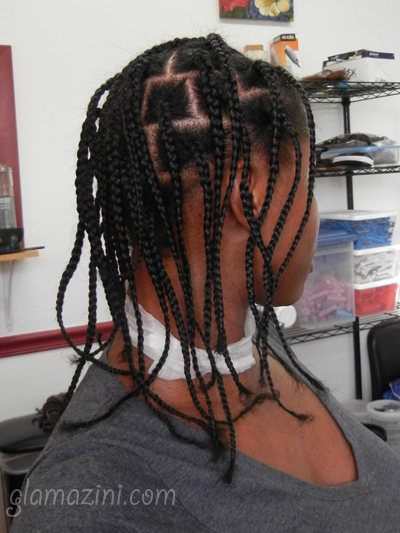 image: glamazini
The plan was to wear these braids then wear the braidout but that didn't pan out exactly. Either way, the braids were great and I was happy to have the break from doing all this hair.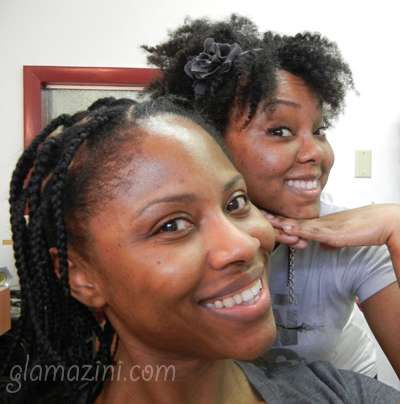 image: glamazini
Until next time Glam Fam I wish you
Life, Liberty & The Pursuit of Nappyness,