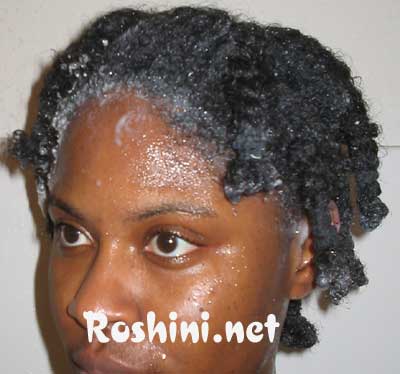 Next day I washed my hair while in the plaits. The trick to this is not to braid tight to your scalp and use watery shampoo (I use diluted castile soap). Make sure you squirt at the base of the braid then really manipulate the scalp. After that, get to squeezing the braid part. Do each braid one by one.
After that I rinsed the entire thing very very well then undid each braid, added conditioner, brushed with my Denman brush and rebraided.
Lastly, I rinsed all the conditioner filled braids and I was done. This made detangling non-existant 'cause my hair was never tangled.

Body for Life
Week 4 total inches = 116.5 (+.5)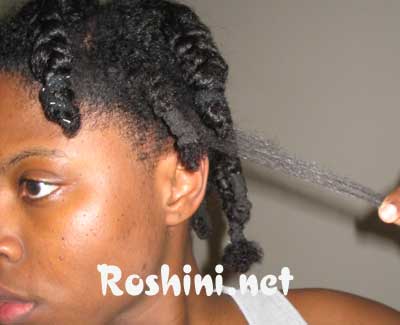 After I rinsed I walked around for an hour and let the dripping stop. I noticed a free piece of hair so I thought I'd pull it and take a picture for ya'll.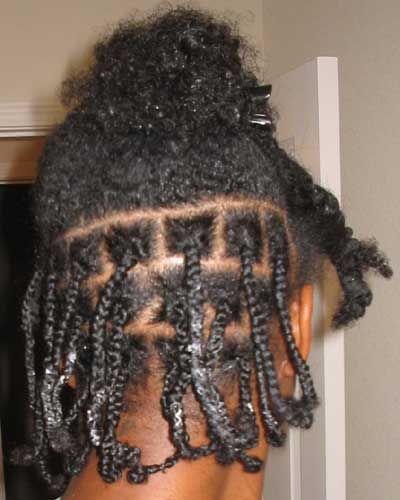 So here I go on my winter box braiding extravaganza!
My part is soooooo crooked. Oh well

Btw, the white stuff is coconut oil and shea butter mixed.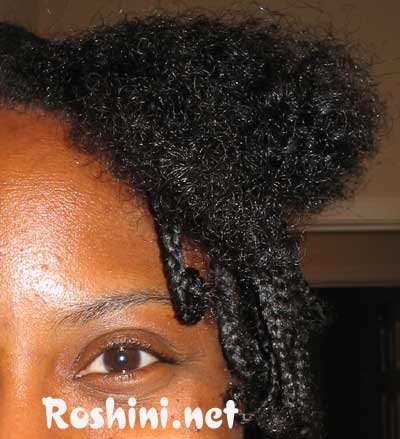 I'm almost done …

Voila! The back looks great to me. I made a point to braid as far down to the end as I could this time. The bottom of my hair was not dry when I braided it hence the braids shrinking every whichaway.
Not bad. The one by my ear seems strangely long but it's all good. That's probably 'cause I cut my own hair so nothing's even up there.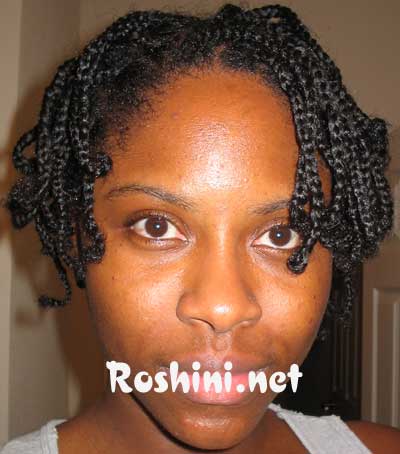 I want 3 weeks out of these. That will put me right on Christmas day…I'll take them down after that (over 3 weeks) and redo for New Years.
See you in a week