Did I happen to mention that I loved this braidout?!

A few days later I decided to pull my braidout back into a bun. I felt my ends had been whipping about freely in the cool fall air long enough and needed some protecting.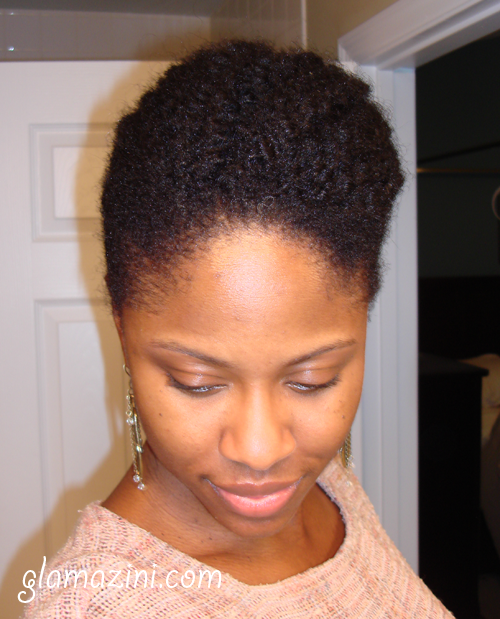 I grabbed the top 2/3rds of my hair and pulled it back into 1 with a large goody ouchless flex barrette.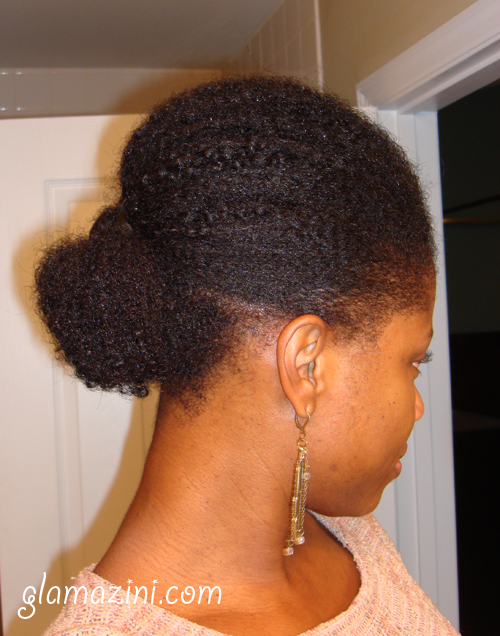 After that, I pinned the ends (including the bottom 3rd not int he clip) under into a faux huge bun.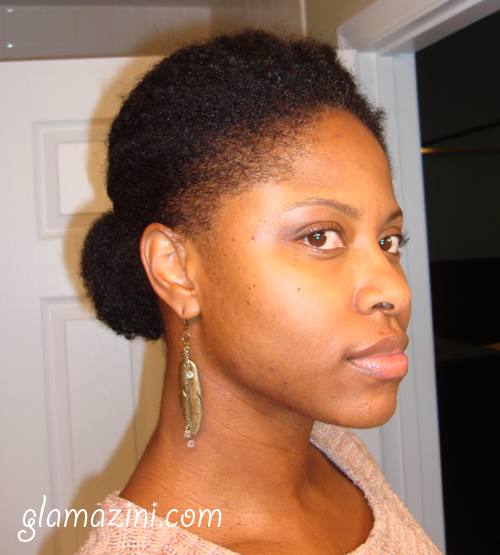 I love how the texture of the braidout ads to the style and makes it kind of "messy chic".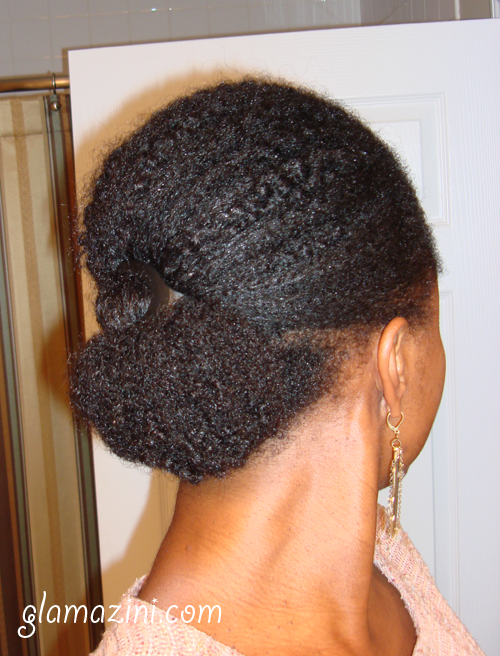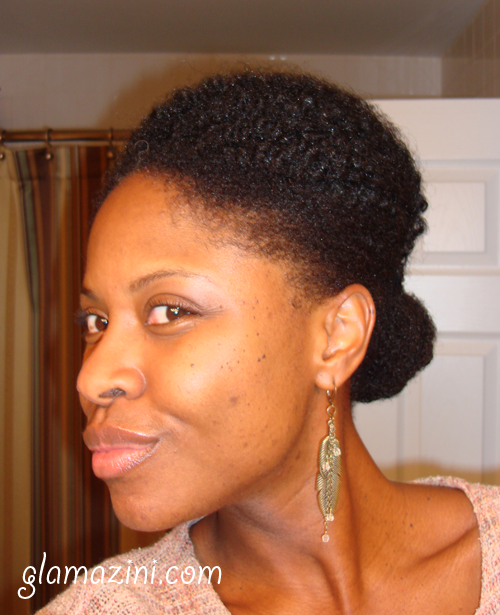 I grabbed these earrings off the clearance rack at Target for $2! Don't sleep on the Tarjay clearance rack!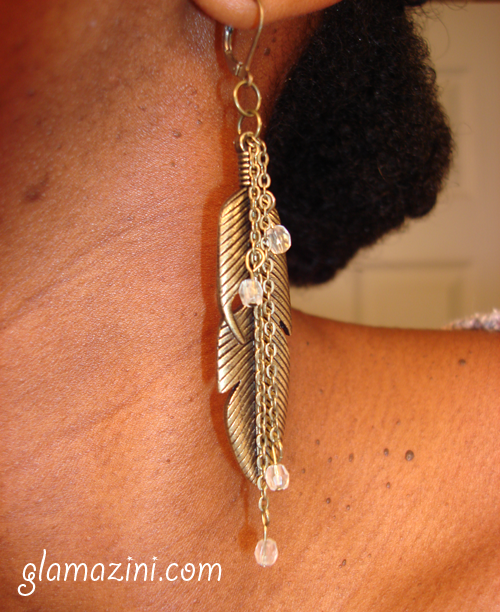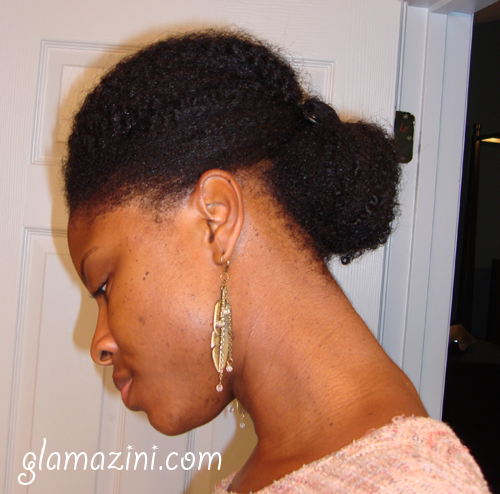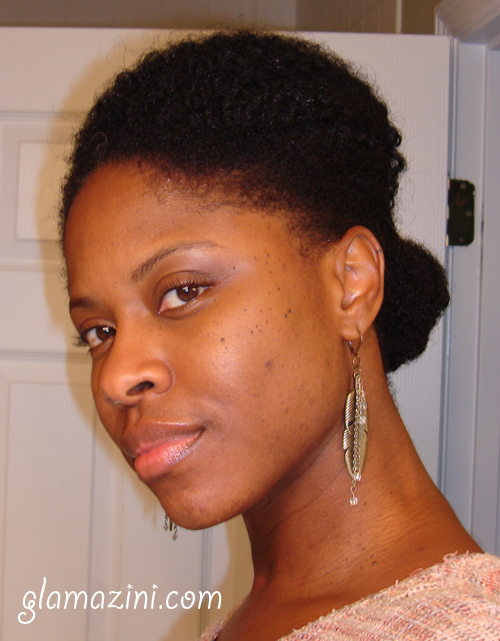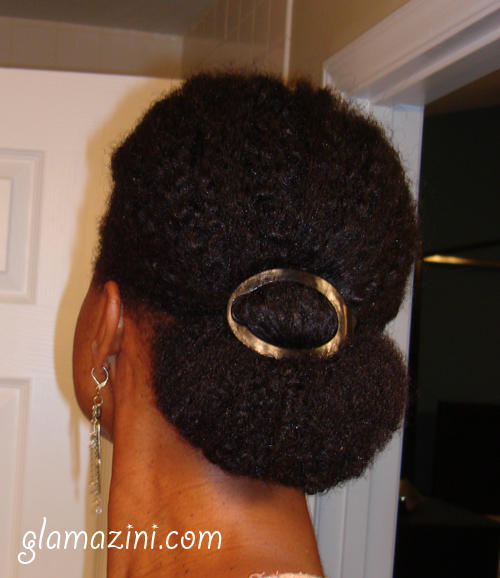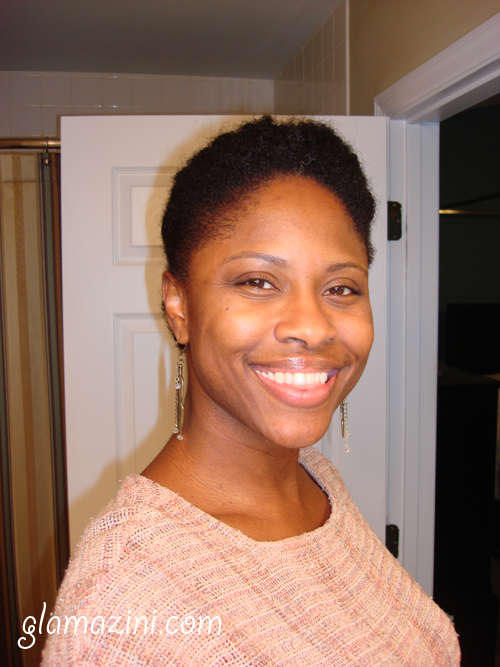 Oh and here's the weekly update video I did with more shots of this braidout.
Thanks for visiting!