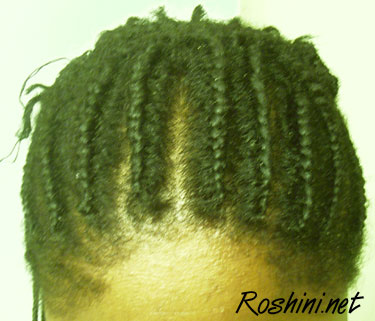 I can't remember when I took the braids out but this was what the cornrows looked like underneath after growing out for several weeks.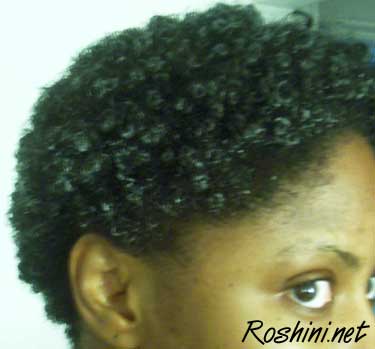 After some difficulty getting the weave threads out that were used to sew down the ends of the cornrows I finally triumphed.

I washed and deep conditioned then added some Mizani just 'cause I'm trying to finish it. As you can see my hairline is intact…good thing. (btw, this is my thinning side…look had how full it is now!!!!)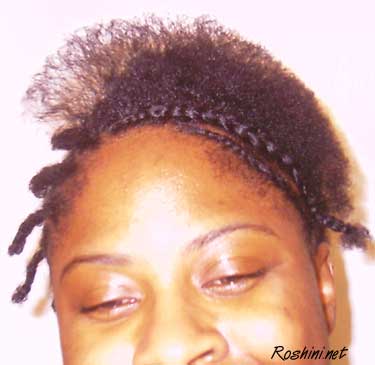 A few days later I decided to cornrow my hair but got bored with it and didn't finish…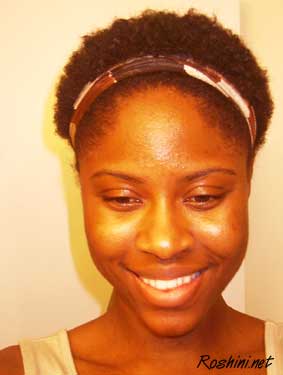 …so I went back to my beloved puff (and one of my favorite scarfs) and this is pretty much where I am now.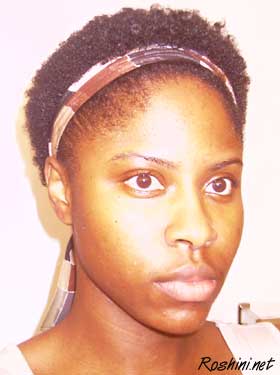 For some reason my boyfriend really likes this picture, possibly because of my eyes. As you can see, I've given up on the 'glowing' effect I get from the flash of my camera….I look eerie.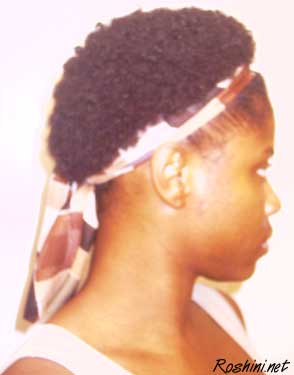 And the side. I've gotten to wearing the puff further back on my head lately.