This is how I wore these really long braids to work most days.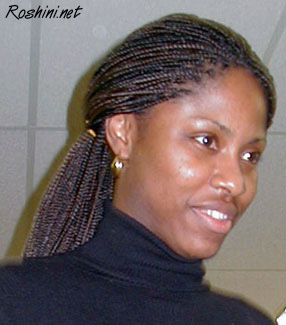 I had single braids done with synthetic hair. These braids were incredible (and expensive). They took 13 hours to do with 3 people braiding at once

. I kept them in for 4 months. I got the edges and top redone at 2 months. I rinsed biweekly and washed monthly. They were not heavy when dry but when wet…. goodness! I will definitely do these braids again but not right now*. The braids were not heavy at all when I wore them in a low ponytail like in this picture. I would tie all or some of them back with ribbon that I purchased.
*Unfortunately this was the first and last time I will wear these braids. They are not good for my hairline and so, alas, they will be no more 🙁
Here are several shots of the really long braids including a close up of the braids.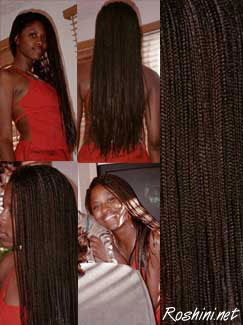 I usually get my braiding done with 1B hair but this time I used 2 and 6 and I loved it! Since then I've used that color combination several times.
Here I am on a ferry in Boston harbor with 4 months of new growth.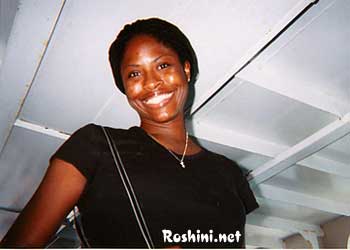 Why oh why did I go and relax my hair after taking these braids down? It's a crying shame

.
Me goofing off in CT(same braids). Like those pajama pants?