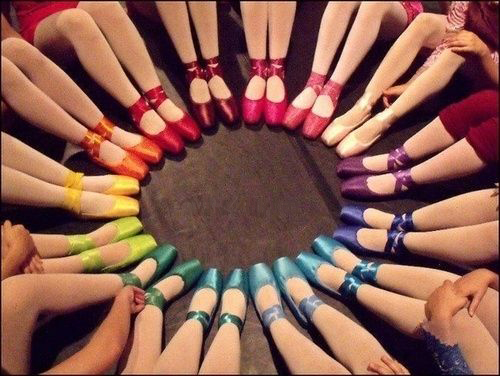 Why can't I find dance shoes in brown to match my complexion?  

Seriously it's 2009 and I'm annoyed that we are still so overlooked! 

  I went to try on the FootUndeez by Capezio yesterday expressly because they are offered in Expresso (thank you Capezio) … but while there I found a competing brand (sorry Capezio) that I liked better. 
But they only come in Tan 1 and Tan 2 (read as beige and pink). 

The bloody flips?!!!
So I contemplated buying them anyway 

  and tea or coffee staining them to match my feet so they become invisible when I dance but the bottom is suede and I don't feel like I should have to buy a bottle of suede dye just to get a pair of dance paws that match!
I'm not asking much, just make me a brown…I don't even need Brown 1 and Brown 2…just flippin brown! 

  And they don't even make black…what is REALLY GOINGS ON!!!  boo to you.

Sorry, 

  this entirely-non-hair-related-rant was brought to you by Glamazini who tried to find a brown band aid to put on her foot the other day, failed miserably at that search and is now flippin frustrated like a mug! 

UGH!
Thanks for listening (reading)