I redid my bun this past Sunday like I mentioned I would in this video.  This is what the twists looked like when I removed the previous bun: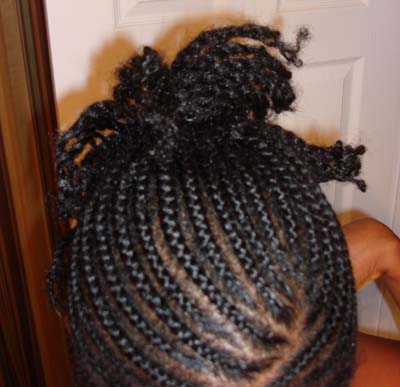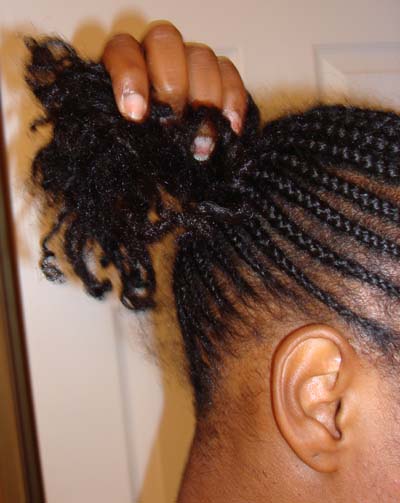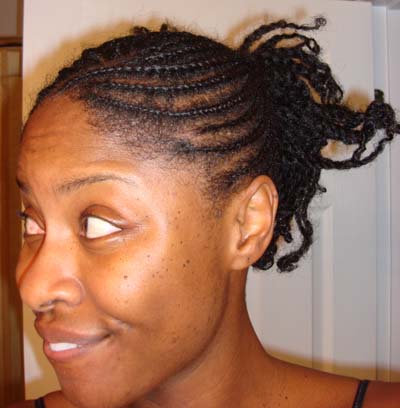 Then I took my moisturizer and went to town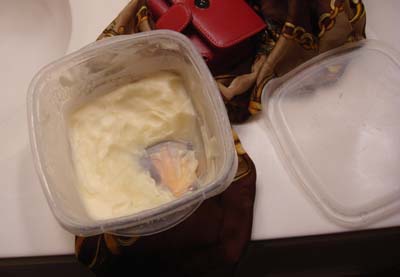 I promise it's the flash making my hair look like 2 different colors …. I hope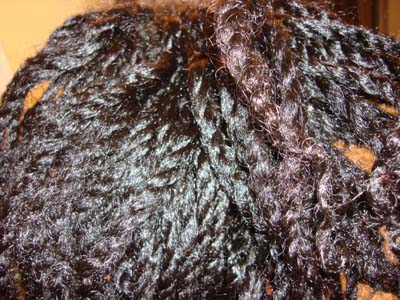 This shot really shows the construction of the style…cornrows twisted on the ends and a twisted circle section in the back-middle of my head to make the bun nice and full.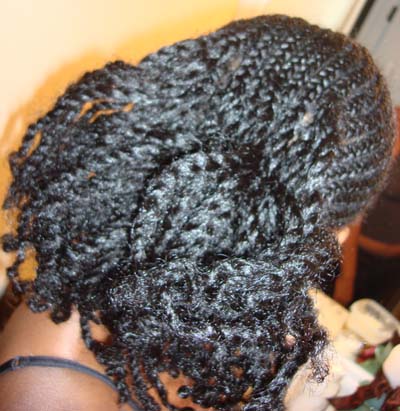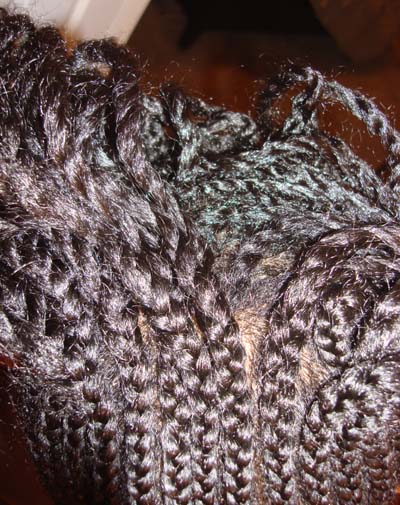 So I moisturized the entire thing thoroughly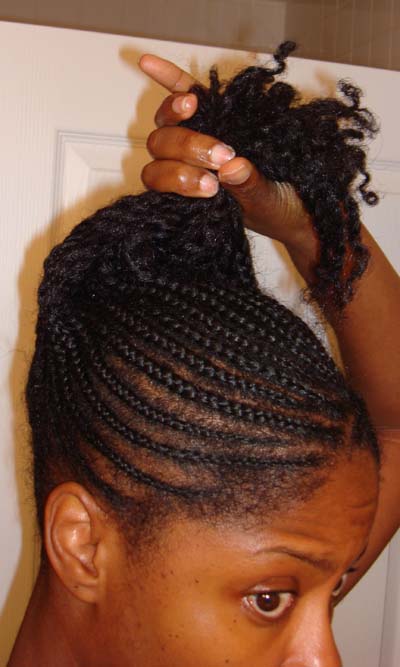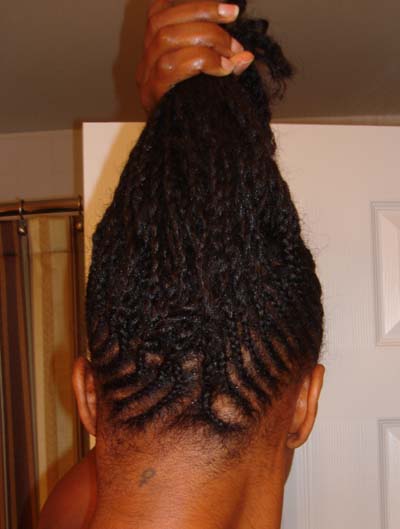 And secured it with the white scrunchie.  The black rubber bands were what the stylist had in my my hair previously.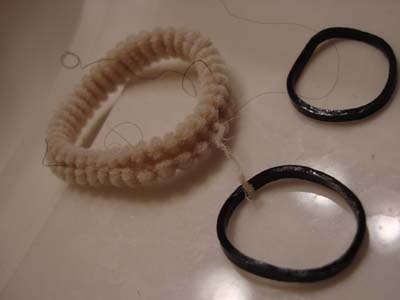 and that's it. I rolled my hair like so: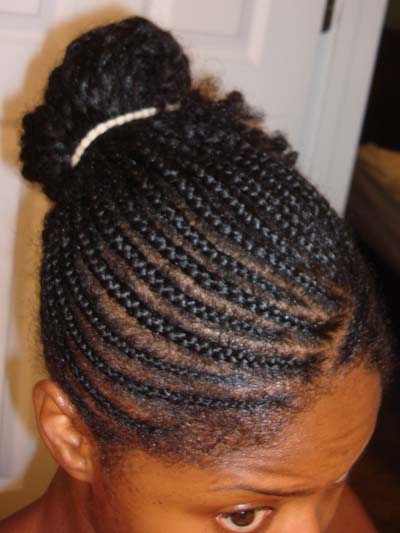 And went to bed

.  The next day I wore the twists in a ponytail: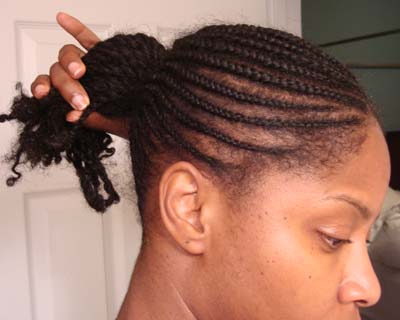 secured with the rubberbands from the stylist. The twists kinda stuck up sometimes but I didn't care LOL.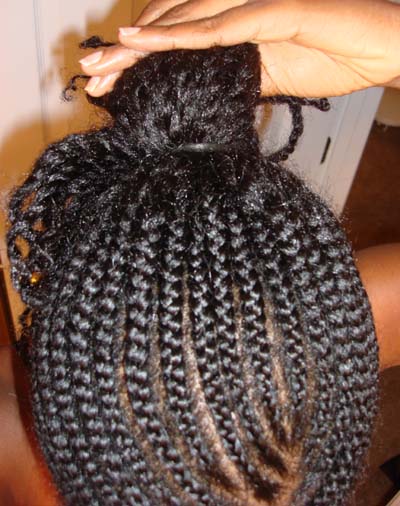 then that night I redid the original "doughnut" bun…which at first I did not care for but now I'm feeling it.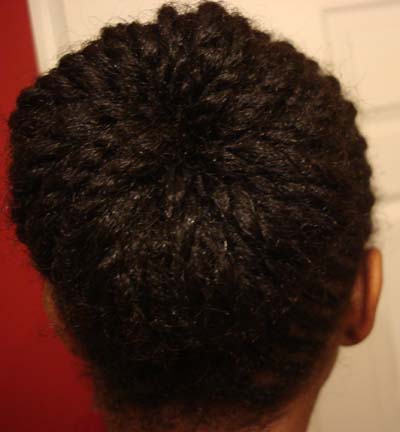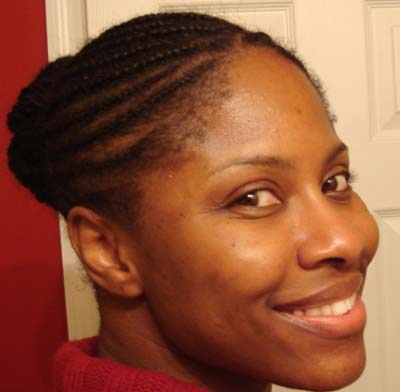 Thanks for visiting!!