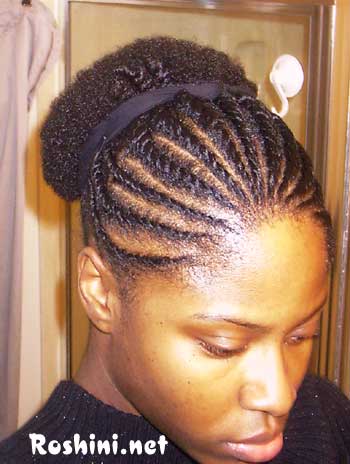 The day of the gathering I overslept so I wore a puff sans product or brushing to church and then to the gathering. I will try to get a picture of that from permfreen03 shortly.
The next day I decided to flat twist the front of my hair and two-strand twist the back (inspired by permfreen03's cute do). I did the front in a sunburst again 'cause my boyfriend and friend (who I was staying with) liked it last time. I planned on finishing the back when I got back home but until then I just put in a puff.
Products Used: Moisturizer, Dark & Lovely Almond Rain Oil Mist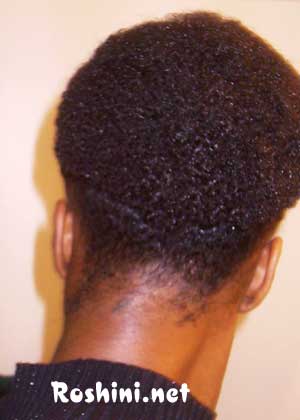 Here's the back. It's being held up by a black head band about 2 inches wide and 18 inches long. I wrapped it from the bottom up then back around and clipped the ends of it down with click clacks (which you can't see in this picture). I like it like this!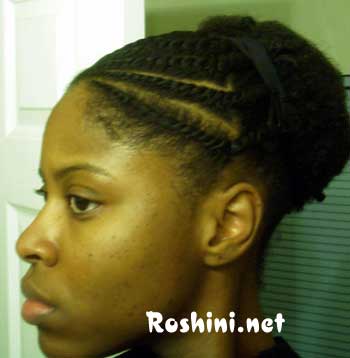 Lastly, I had to use click clacks to clip the 2 side twists up because they aren't long enough yet …. yet.
I like the shape of this do a lot. I decided not to twist the back after all!