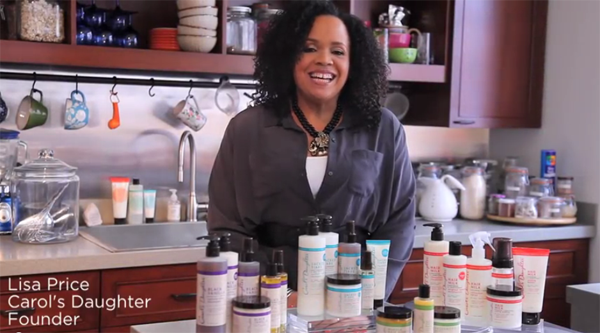 Great news for all lovers of the Carol's Daughter line of products.  Founder Lisa Price recently announce that Carol's Daughter products will be available in your local Target store!
Expect to see their popular Black Vanilla, Sacred Tiare, Hairdress, and Hair Milk collections when you stroll into the beloved retail chain in the upcoming weeks.  The best news is, the product formulas will not change.  You are purchasing the exact same formula as before, just with a different label, more convenient packaging and, best of all, more affordably priced (my favorite part).
Listen as Founder Lisa Price shares the news below:
Watch video directly on YouTube 
It's always great to see my people shine!
How do you feel about Carol's Daughter partnering with Target? Do you have a favorite CD products?