I wonder how many more cute "wrap" related blog post titles I can come up with?

Antyhoo….I'm back sharing yet another version of my enwrapture vintage skirt (here's another one). Here I am playing around the night before.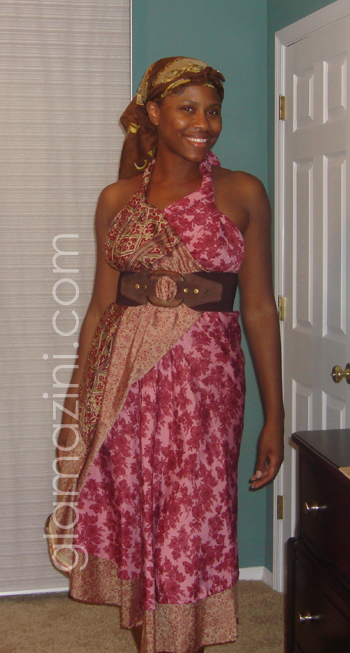 I thought the belt made it cute, otherwise this tie was very loosey goosey.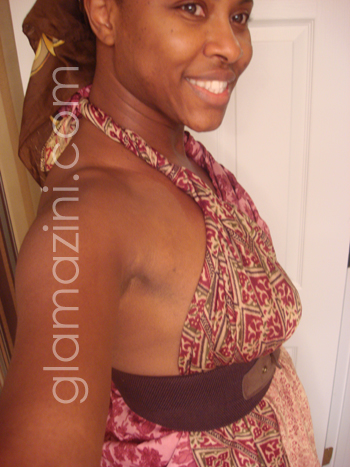 And here I am the next day rocking it with a tank top on my way to a friend's birthday dinner.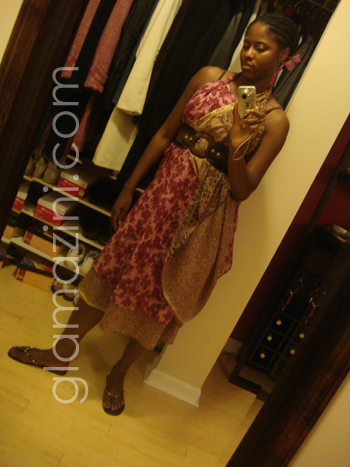 I think a tube top would be better under this tie than this tank but I don't own any tube tops…sounds like a shopping trip to me!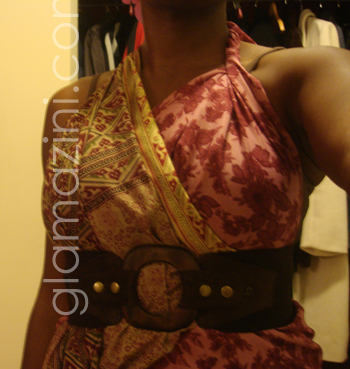 Here's the back.  (see why a tube top would be superior?)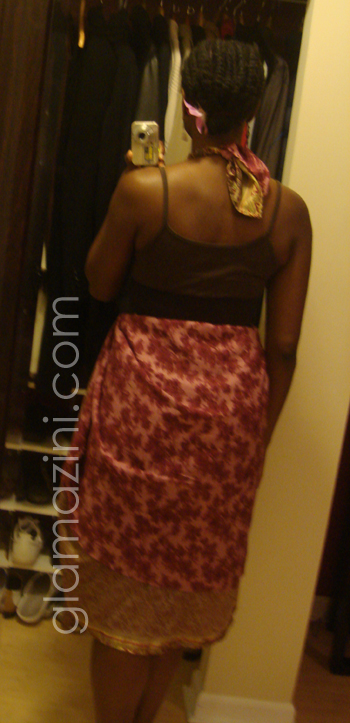 I'm really enjoying these skirts and will definitely give one away soon!  And 'yes' I only own 1 pink one so every pink wrap you see is the same skirt.

Thanks for visiting!!!!!

Life, Liberty, & The Pursuit of Nappyness 

     ~ ini