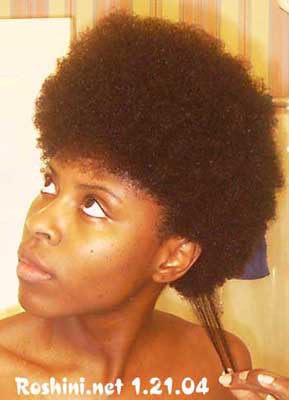 I just don't pick my fro out that often anymore. Here's a lazy picture of my growth. I picked out just the top of the fro and then pulled the back so ya'll could see. The rest is shrunken but you get the gist right.
BTW, i have trimmed my hair twice since the last shot.
Hair is partially picked out post wash with no products or heat.