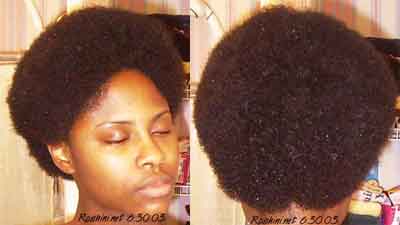 I've decided to start putting pictures of the front on the growth comparisons as well.
The top of my hair seems so much longer because it has barely any shrinkage but the back is actually longer. That always amazes me.
The length is about where I should have been back in 1999 if I knew more about hair care. The the top grew then but the sides broke off so it was a lot taller looking. Click here to see.
Hair is picked out post wash with no products or heat.