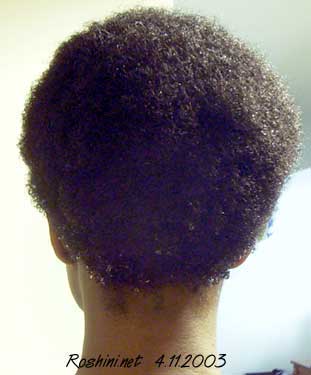 Honestly it felt like this stuff just wasn't growing…but then I tried to do a cornrow style in the front and had much less trouble than the first time so I knew it was.
It's getting higher, like it does, mostly because the top has barely any shrinkage. I'm also beginning to notice that it's a whole lot easier to clear out the top than the rest because it's so wirey.
Hair is picked out post wash with no products or heat.