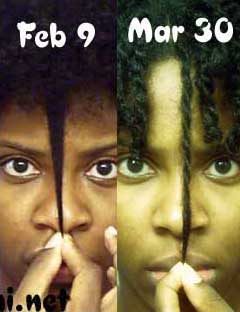 The growth comparison pictures are no longer done on picked out hair as I don't pick my hair out much anymore

. They will now take the form of the front pulled down lightly.
In this picture I've gone from tip of nose to middle of upper lip in 1.5 months…looks like I got an inch :).