So this happened.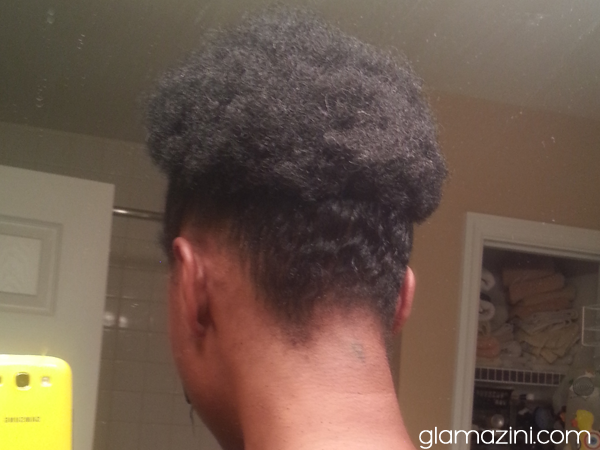 If you've been around for a while you may realize this is the first afro puff I've worn since I cut all my hair off in May of 2012. Actually, it's the first afro puff I've worn in much longer than that. Once my hair got super long (big) I stopped wearing puffs because I hated having to detangle afterwards. Detangling 20 inches of THICK DENSE natural hair is not the life I want to live so who knows when my last puff was, maybe 3 or even 4 years! *faint*
Anyhoo … I haven't been to the barber since the end of April 2013. My hair was faded on the sides and back and approximately 1/4 of an inch on the top. I may do a length check for ya'll at the end of April to show 1 year of growth since I often get questions about how long it took me to grow 20 inches of hair. I always estimated 3-4 years and that seems about right because my hair does grow faster when I exercise (which I am not doing *waa*).
Anyhoo … check out this video I did showing the puff in action a week after the above photo:

Watch the video on YouTube | Subscribe to my YouTube channel *pwease*
Should I do a length check video next month? Let me know in the comments below.