My girl, Shirelle sent me this wonderful news of her big chop!!!

Here's Shirelle in 2007 talking to Adima and Aisha, still rocking a relaxer.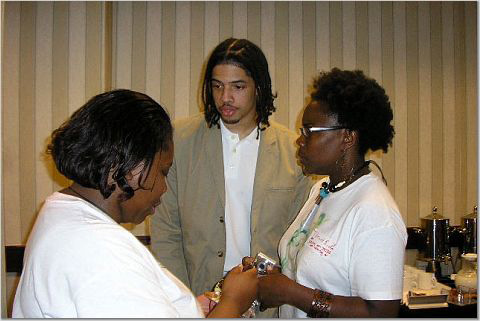 Shirelle:

Hey Inibini – Hope all is well. I just wanted to send you a quick note of thanks. Knowing you, you're probably like – what is this child talking about
Anyhow, yesterday, I started taking down my twists. It was my initial thought that I would get it re-twisted later today for our upcoming cruise and then this would be the last time I would twist it before the big cut. Whelp, as I started taking more and more of my hair out, my little fro started to form. I took a break last night and went to bed toying around with the thought in my mind that maybe I wouldn't get it retwisted. Deciding not to think about it much, I laid it down for the night.


 

Of course this morning comes and I still wake up at my normal go to work time of 6 a.m. Before I finish the rest of my head, I went through my morning "internet" ritual – checking bank accounts, hotmail, CB…After getting onto the "new posts" page, I happened upon the Natural Hair thread and I clicked on it. Through there, I went to your site and I don't know how I got there, but the video that popped up was for washing short hair where you did a video giving tips for 5-7 inches and under. After watching the video, the wheels really started turning in my head but I was like, man lemme just finish taking these twist out.


 

Finally, all my twists were gone and I knew I needed to wash my hair regardless of what I was going to do. So I went back and watched your video again. Instead of using shampoo, I went to CVS and got a few items obviously including the conditioner and moisturizer. On the way home, I pick up some breakfast and I'm still mulling things over my mind. So I eat while watching cartoons, Ken gets up and he's all googly eyed at my hair cause he's digging the fro. Although my hair definitely needed a washing, I must say it was mighty soft. Anyways, I mention to him that I may not go get my hair re-twisted once I wash it if I really like how it looks. He's like that's cool! Sorry this message is probably way more longer than it needs to be but obviously I'm excited… So anyways, I cowash my hair…Put some moisturizer after I'm finished….And voila!


 
Of course I couldn't make you read this long ash note without including some pics of me acting crazy.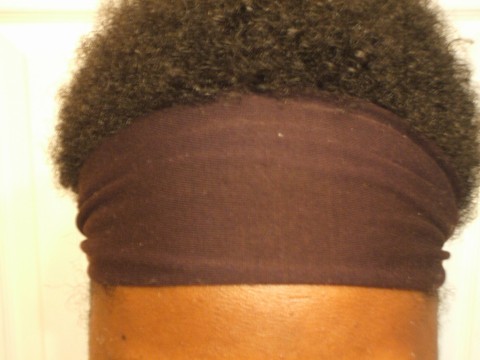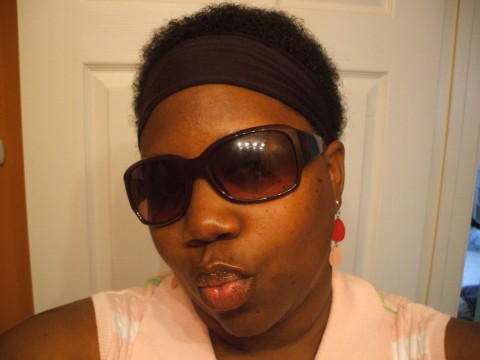 Alrighty!! You have a great day…I'm last minute packing for this cruise 

Woohoo another friend's perm bites the dust!   

And the best part is, she is gonna LOVE her hair like that on vacation…just L.O.V.E. it!  AND her hubby is loving it and that sort of support can not be beat!
Perfect.

Thanks for sharing this with me Rellie and letting me share it with my readers. Enjoy your cruise!

Thanks for visiting & Luv ya'll! *mwah* ~ ini